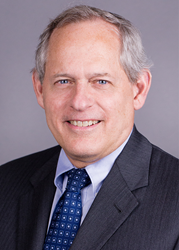 Boise, ID (PRWEB) February 05, 2015
Thomas Chandler has joined Holland & Hart's Boise office as a partner in the firm's Corporate group. His practice will focus on counseling established and emerging companies, corporate governance, and mergers and acquisitions.
Chandler has more than 35 years of experience representing businesses at all stages of the business lifecycle, from entity formation through shareholder agreements, share issuance, sale of stock and assets, mergers and acquisitions, and dissolution. He is a trusted advisor to management, board members, and owners on issues impacting corporate governance.
Prior to joining Holland & Hart, Chandler practiced for many years at Hawley Troxell in Boise, where he chaired that firm's Corporate practice group.
"We have known Tom for a long time and feel very fortunate to have such a highly reputable practitioner and quality person join our growing force in Boise," said Brian Hansen, administrative partner of Holland & Hart's Boise office. "Tom's unique experience and his dedication to excellence in client service will certainly complement our already strong corporate practice."
"The opportunity to add the depth and breadth of Tom's practice to our group is very exciting," added David Garcia, Chair of the firm's Corporate practice group. "Over and above his legal skills, we believe that Tom's leadership and team-building approaches fit very well with both our Boise office and broader corporate group strategies. His addition will not only be very beneficial to our group and the firm, but also will provide Tom with additional opportunities to expand his thriving practice."
Holland & Hart's Business, Corporate and Finance group helps businesses navigate the complex regulatory, commercial, financial, and governance issues that are critical to the success of today's enterprises. The firm's corporate lawyers work closely with clients on both day-to-day guidance as well as on major transactions requiring the experience and resources of a full-service law firm. The group has extensive experience advising clients on a wide variety of issues affecting companies in a multitude of industries including banking, energy, technology, industrial, retail, telecom, and natural resources, just to name a few. Clients work with the group's professionals in developing, implementing, and managing business strategies, defining rights and relationships of owners, raising debt and equity capital, obtaining credit facilities, negotiating joint ventures, planning for and executing on exit strategies, and managing business succession matters. The group's deep experience representing clients across a diverse range of industries and markets permits the firm to offer practical counseling with a keen focus on the business bottom line.
About Holland & Hart
Holland & Hart LLP delivers integrated legal solutions to regional, national, and international clients of all sizes. Since its inception in 1947, Holland & Hart's more than 470 lawyers have consistently been recognized by leading national and international peer and industry review organizations for innovation and dedication to the practice of law. For more information, visit http://www.hollandhart.com.
The Boise office and its predecessor firm have served individuals, businesses, and communities throughout Idaho for more than 80 years. Our nearly 50 lawyers access local experience and the resources of a regional office network to provide responsive, efficient counsel to businesses of all sizes on a full range of legal services, from healthcare to energy law and corporate to litigation.