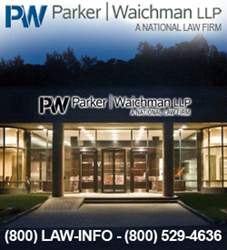 Port Washington, New York (PRWEB) February 06, 2015
Parker Waichman LLP, a national law firm dedicated to protecting the rights of victims injured by defective drugs and medical devices, notes that a Pennsylvania state judge has turned down Johnson & Johnson's bid for a mistrial involving a Risperdal lawsuit. Court documents show that the bid was summarily rejected after Judge Ramy Djerassi ruled that the company essentially stopped a physician from testifying in the case in which plaintiffs allege that the manufacturers failed to warn about the risk of gynecomastia with Risperdal. The case is Austin Pledger et al. v. Janssen Pharmaceuticals Inc. et al., case number 120401997, in the Court of Common Pleas of the State of Pennsylvania, County of Philadelphia.
According to court documents, Dr. David Goldstein was expected to testify that the antipsychotic medication Risperdal caused the 20-year-old plaintiff to grow large, female breasts after taking the drug for five years. On the eve of his testimony, however, Johnson & Johnson's unit Janssen Pharmaceuticals claimed that the Missouri-based physician broke Alabama law by examining the plaintiff in his home without being licensed there or having another doctor licensed to practice in Alabama present. Based on this, the company asked the judge to bar his testimony.
Judge Djerassi reprimanded attorneys representing J&J for raising these actions and called the motion an "unfair surprise", court records show. In a ruling from the bench, he stated that "Because of the filing of the motion and because of the chilling effect that evidently occurred with this witness, then cause has been shown for discovery to continue in this matter," He ruled that the plaintiffs are allowed to bring a new expert in the trial.
According to court records, the lawsuit was filed in 2012 and alleges that Janssen failed to warn the plaintiff's physician that Risperdal could cause gynecomastia despite being aware of the risks. The plaintiff began taking the drug at the age of seven to treat behavioral disorders associated with autism.
There are more than 700 Risperdal lawsuits filed in state and federal courts nationwide pending in: In Re: Risperdal Litigation, Case Number 100300296, Parker Waichman LLP notes. These lawsuits also allege that Risperdal caused gynecomastia. "We represent numerous individuals in lawsuits over injuries and side effects allegedly caused by defective drugs and medical devices," said Gary Falkowitz, Managing Attorney at Parker Waichman LLP. "Our firm continues to offer free, no-obligation legal consultations to anyone with questions about their legal rights."
For more information concerning drug reactions, please visit Parker Waichman's Defective Drug page. Free case evaluations are also available by calling 1-800-LAW-INFO.