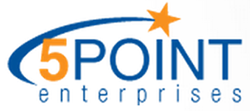 We brought our project in on-time and within our budget, converting 25-plus separate entities to one system.
Houston, TX (PRWEB) March 04, 2015
AcctTwo, a leading consulting firm and provider of cloud-based financial management solutions, announced that the firm will help 5Point Enterprises graduate to Intacct to help manage multiple legal and physical entities, and improve reporting and real-time visibility for top-level management. 5Point Enterprises, based in Austin, Texas, is a management group that currently services one of the largest New Horizons Computer Learning Centers franchise groups in the U.S. The company also manages ARG Publications and 5Point Property Management.
Previous Business Challenges Faced by 5Point Enterprises:

5Point Enterprises had no consolidated chart of accounts across legal entities.
With each physical location running a separate instance of their former accounting system, the accounting staff was forced to do much of its reporting manually and in Excel.
The company's accounting team was divided by physical learning center, making cross-training difficult.
Reasons for Selecting Intacct:
Intacct's multi-entity support will allow 5Point Enterprises to view all entities in one system, automate inter-entity transactions, and speed up consolidations and month-end close.
The company will be able to quickly add new entities to the system.
Intacct's dimensional reporting structure will allow 5Point Enterprises to provide financial reporting not only by location and department, but also by market segment, which is more closely in line with how the firm operates.
Key reasons 5Point Enterprises chose to move to Intacct over other competitors:

Intacct provides out-of-the-box multi-entity support, whereas on-premise solutions would require costly customization.
Intacct meets 5Point Enterprises' custom financial reporting requirements, while on-premise solutions would require the purchase of additional reporting services.
The company was looking for a true multi-tenant cloud-based accounting solution, a feature not available with legacy applications.
Intacct has greater dimensional support and more robust out-of-the-box multi-entity capability than other cloud-based accounting and ERP solutions.
Highlighted Comments from 5Point CFO:
"We looked at the top players in the enterprise space for our accounting solution," said Bill Allen, CFO at 5Point Enterprises. "Intacct's use of dimensions and the fact that they had a true common database for customers and vendors was the defining difference. We checked out AcctTwo's track record and got great client testimonials. We made the right decision on the solution and AcctTwo. We brought our project in on-time and within our budget, converting 25-plus separate entities to one system."
Return on Investment:

Three Year Net Benefit – $201,281
Five Year Net Benefit – $301,744
Additional resources:

About AcctTwo:
AcctTwo is a leading consulting firm and reseller of cloud-based accounting and financial management software. AcctTwo's sophisticated systems solve the issues growing middle market companies face today. AcctTwo also outsources back office processes, allowing clients to focus on the core competencies of their business. AcctTwo provides the people, processes, technology, and office facilities to perform these functions, while allowing clients to collaborate interactively through an on-line portal.
AcctTwo is headquartered in Houston, Texas. For more information, please visit http://www.accttwo.com or call 713-744-8400.
Contacts:
Peter Wagner
Director of Marketing
Cell: 512.415.6846
Email: pwagner(at)accttwo(dot)com
John Silver
Vice President of Sales
Direct: 713.744.8404
Cell: 210.336.0014
Email: jsilver(at)accttwo(dot)com