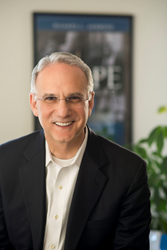 The Summit is a unique opportunity for leaders - people working day in and day out to make our society stronger - to have a space where we can engage one another on the big issues that impact all of us.
Bethesda, Md. (PRWEB) February 06, 2015
A group of high-level, cross-sector change leaders will gather for The Harwood Summit Sept. 25-27 near Phoenix, Arizona for a rare opportunity to reflect, connect and rejuvenate in a safe space where they can take time to focus on big ideas and challenges that leaders face but often go unaddressed.
The 9th annual, invitation-only event is hosted by Richard C. Harwood, Founder and President of the Washington, D.C.-area Harwood Institute for Public Innovation, a national nonprofit organization that teaches, coaches and inspires people and organizations to solve pressing problems and change how communities work together. Each year, the weekend retreat is held in a different location. This year's event will take place at the Wigwam Resort in Litchfield Park, just west of Phoenix.
Past attendees have included heads of the world's largest nonprofit networks, college presidents, senior Fortune 500 executives and other leading, influential professionals from the global worlds of media, government and philanthropy.
Throughout the Summit's open, informal setting, Rich guides these top innovators in structured conversations, small-group sessions and personal reflections. Participants represent a diversity of age, perspective and disciplines and are at different stages in their professional and personal lives; the retreat gives them the freedom and opportunity to interact and gain insights from one another, putting aside professional rank to speak openly about the challenges they face in the intersection between their personal and professional lives.
The hand-picked group of participants at the Summit share a common desire: to make a real and lasting difference and hold genuine authority in a society that's increasingly fragmented as people focus more on what divides them rather than what unites them. There are no PowerPoints, formal presentations or jockeying for position. Instead, the retreat allows people to leave their business suits and protective facades at home so they can rediscover their purpose in life and return home with renewed hope and inspiration.
The Summit grew out of Rich's personal traumatic experiences as a child suffering from a serious illness that often left him confined to hospital beds, powerless and voiceless as doctors talked around him, but never to him. He has since made it his life's work to work toward building a society where everyone's voice is heard, no one slips through the cracks, and everyone has a fair shot at achieving their God-given potential.
"The Summit is a unique opportunity for leaders - people working day in and day out to make our society stronger - to have a space where we can engage one another on the big issues that impact all of us," said Rich, who has more than 25 years of experience in guiding community change and leadership. "We need one another to move our communities and our country forward. We need one another to stay whole because this work isn't easy."
Said Darrell Hammond, Founder & CEO of KaBOOM! and a past Summit attendee, "The Summit is for people who want to transcend themselves and get the right people around them to determine what can be. I guarantee this is something I will put on my calendar in the future."