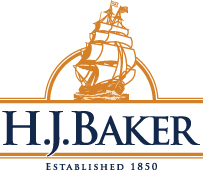 H.J. Baker continually reinvests in research and development, which is why we have a well-earned reputation for excellence, quality and precision ingredients that are a vital part of any superior feed formula
Westport, CT (PRWEB) February 05, 2015
Global Agricultural firm H.J. Baker announced today its Animal Health and Nutrition division will exhibit at World Ag Expo 2015 February 10-12 in Tulare, California. The firm's participation in this expo is part of its ongoing commitment to continually offer superior products that meet and exceed consumer demands and to showcase its unparalleled strength in customer service in the agricultural industry.
As part of its booth exhibition this year, visitors may enter a drawing for a Weber gas grill featuring a gourmet BBQ system. Promoting the company's excellence as protein specialists, attendees may participate at H.J. Baker's exhibit booth #6200 in the Farm Dairy Credit Center at the Expo.
The Animal Health and Nutrition team will exhibit its precision protein products that increase feed efficiency and improve animal performance; including industry leading MetaboLys® and MetaboMet®. H.J Baker recently announced the introduction of MetaboMet® Rumen Protected Methionine, to its line of rumen protected protein supplements for dairy herds.
Lysine and Methionine are identified as the two most limiting amino acids in dairy cows. Expensive protein often times is overfed in today's rations order to try to meet the ideal amino acid requirements of high producing dairy cows. The answer is precision rumen protected products that deliver key amino acids directly to the small intestine.
"The innovations showcased at the World Ag Expo are vital to ensuring the world population continues to be fed in the most efficient way possible. H.J. Baker is proud to be a part of that effort and to showcase our products that are also helping to bring greater efficiently to agriculture all over the world," said Steve Azzarello, Executive Vice President for Sales and Marketing at H.J. Baker. "H.J. Baker continually reinvests in research and development, which is why we have a well-earned reputation for excellence, quality and precision ingredients that are a vital part of any superior feed formula." Azzarello added.
For more information on World Ag Expo please visit http://www.worldagexpo.com.
H.J. Baker has been a global manufacturer and supplier of agricultural goods and services for 165 years. H.J. Baker has built relationships that last decades, and continues to invest in innovative products, the environment and the community. The company's strategically located processing plants, offices and warehouses create a super-efficient pipeline for the vital commodities and products that it sources, manufactures and markets. H.J. Baker is headquartered in Westport, Connecticut, U.S.
For more information on H.J. Baker visit hjbaker.com and connect on social media on Facebook and Twitter.