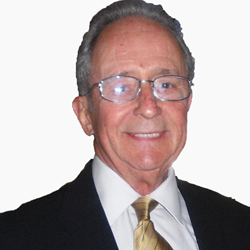 Abu Dhabi (PRWEB) February 05, 2015
The organizing committee for the upcoming Defence Innovation and Technology Conference (DITEC) 2015 is pleased to announce that former DARPA Director, Dr. Fernando L. Fernandez, will give a formal address to delegates at the conference, which will be held on 25 February, 2015. Many of the world's leading defense Science, Technology and Innovation professionals will be present at the conference, the largest event of the International Defence Exhibition (IDEX) 2015. DITEC 2015 is hosted by the Abu Dhabi Technology Development Committee, with the endorsement and support of the Ministry of Defence of the United Arab Emirates, and powered by the marketing incubator DSMC.
The central theme of DITEC 2015 is developing and harnessing emerging innovations and technologies in the field of defense in a collaborative way. Among other topics, delegates will discuss possible applications of new defense technology, collaboration between universities and the defense related industries and the application of advanced military technology to the civilian sector. The addition of Dr. Fernandez to the roster of distinguished speakers adds a tremendous amount of value to these discussions.
Of the many high-profile appointments held by Dr. Fernando L. Fernandez in the course of his illustrious career, his tenure as the Director of the Defense Advanced Research Projects Agency (DARPA), the central Research and Development organization of the United States Department of Defense, warrants special mention. Under Dr. Fernandez's leadership, DARPA, which has for decades been the leader in developing cutting-edge technologies for the military sector, made significant advances in a number of fields of research including biological warfare defense, information security, precision strike capability and robotics. In recognition of his immense contributions, Dr. Fernandez was in 2001 awarded the Distinguished Public Service Award by the Secretary of Defense.
Currently, Dr. Fernandez leads a consulting company that serves clients in both the defense and civilian research and development sectors. Previously, Dr. Fernandez served as President and Chairman of both AETC Inc., an environmental surveillance firm, and Areté Associates, a Los Angeles-based applied research firm. Prior to his appointment at DARPA, Dr. Fernandez was also a member of the Chief of Naval Operations Executive Panel. In addition, he has served as Distinguished Research Professor in Systems Engineering and Technology Management at Stevens Institute of Technology, receiving the 'Distinguished Alumni Award' from that institution in 2014.
Expressing his delight at the news of Dr. Fernandez's confirmed attendance at DITEC 2015, Faisal Al Hmoudi of the Abu Dhabi Technology Development Committee (TDC) said, "Dr. Fernandez is an unparalleled expert in the field of cutting-edge research and innovation. His expertise and knowledge of advanced warfare and defense technologies – not only in how best to develop capabilities, but how to do so in an inclusive, collaborative way, will add huge value to our delegates. We are tremendously humbled and excited to have a speaker of the caliber of Dr. Fernandez join our esteemed speaking lineup."
Dr. Fernandez, in accepting the invitation to speak, said: "The IDEX Conference is a unique opportunity for defense industry leaders to meet and discuss the major defense challenges of the day. The addition of DITEC to the program is a clear acknowledgement of the importance of a cooperative approach, including not only governments, but private industry and academia, to developing the military capabilities of tomorrow. This is an area I'm extremely passionate about and I very much look forward to participating."
The Abu Dhabi Technology Development Committee (TDC) was established to encourage and support the development of Science, Technology, and Innovation in Abu Dhabi. It is a multi-stakeholder government body that interfaces between government, business, and academia to realize a sustainable, diversified, and knowledge-based economy.
TDC launched 'Takamul' in 2011 to generate economic and societal value in Abu Dhabi and the UAE by fostering the development of innovative ideas. This program supports innovation within knowledge-intensive industries, and aims to transform locally generated ideas into commercial enterprises to support economic advancement.
For more information, please visit the DITEC website at http://www.ditec.ae