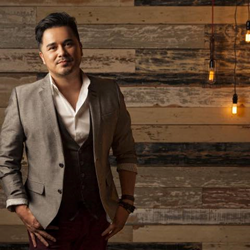 Now I want to hear what God has to say.
Atlanta, GA (PRWEB) February 05, 2015
On Feb. 14, 2015, performers have the exciting opportunity to audition for international talent development ministry AMTC. The Memphis, Tenn. and Merrillville, Ind. auditions are for mission minded performers ranging from amateur to professional, ages four and up.
AMTC Executive Director Adam She speaks about the purpose of the organization. "The severe impact that media has had on our culture is undeniable," he says. "If we are to transform culture by making good bolder in arts and entertainment, we must choose to be a part of it, but not be conformed to it. We must be in this world to change it from they inside out—turning it upside down."
Each audition is hosted by an AMTC Scout who is dedicated to seeing the Great Commission of Christ fulfilled in all areas of entertainment. The Merrillville and Memphis auditions will be hosted by John "Jontez" Montes and Donna Groff.
Montes will host the Merrillville auditions. He served as Director of the NFL Player's Gospel Choir, and has also starred on NBC's "Sing Off" with the group, "Ten." Recently, Montes announced a new talk show called "The AMTC Show." He speaks about his journey with AMTC. "God has done amazing things. I learned to stop saying what I wanted to do and I learned that it is what God wants me to do. Now I want to hear what God has to say."
Groff will scout talent in Memphis. She is a national scout for AMTC and the Owner/Director of Donna Groff Agency. With experience in all facets of modeling, including television, print, fashion modeling and talent competition, Donna's agency has placed models and talent worldwide.
Feb. 14 Audition Details:
Merrillville, IN: Laurel Church: 7525 Taft St. Merrillville, Indiana 46410
1 p.m. audition available.
Memphis, TN: The Peabody Hotel: 149 Union Avenue Memphis, TN. 38103
12 p.m. audition available.
Performers who want learn more or register for an AMTC audition should visit http://www.amtcaudition.org.