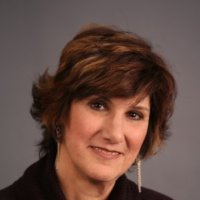 Planning is part of winning no matter what context. - Jeff Ford
Little Rock, Arkansas (PRWEB) February 10, 2015
Perks.com, global provider of innovative rewards and recognition solutions announces the debut of its latest webinar "Organizational Alignment to Accelerate Incentive Program Success," Wednesday February 25, 2015 at 11 AM PT, hosted by Perks' VP of Marketing Deb Broderson and Channel Matters' Founder Steve Murphy.
This webinar will focus on guiding businesses through the early stages of incentive program preparation in regard to employee engagement and channel loyalty solutions. By outlining a series of pre-launch tasks, this session will help ease obstacles that many organizations experience when deploying incentive programs.
Jeff Ford, Perks.com CEO has witnessed numerous successful incentive program launches and knows that pre-program development is one of the most crucial factors in future program achievement:
"Planning is vital to any successful incentive program. Think of it this way, your average football team has multiple plays in mind before the big game; what would happen if they didn't map it out beforehand? Just like with sports, a company needs a clear vision of what they want, expected goals, and a clear path of how to execute in order to accomplish those goals. Planning is part of winning, no matter what context."
To register for Perks' upcoming webinar, click here. A free, corresponding How-To Guide will be distributed to all attendees.
About Perks
Founded in 2001, Perks' mission is to drive long-term, sustainable behavior change that supports the business goals of the enterprise. Perks.com provides global programs that motivate, recognize and reward the people that matter most to your business. Through the thoughtful use of promotions, education, and incentives Perks Enterprise Engagement engine helps achieve business success. Products, Services and Rewards modules are designed to provide the flexibility needed to customize programs based on individual business requirements. Dashboards and reporting show what's working and what's not, allowing instant adjustments. With a suite of online tools, monitor trends across cubicles or across countries, then communicate with staff in real-time to optimize motivation and results. To learn more or to request a demo, visit Perks.com.