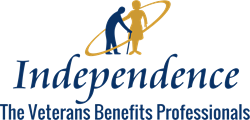 Specialist in the field of VA Benefits available to our aging & disabled Veterans.
Mandeville, LA (PRWEB) February 24, 2015
One of the most widely unknown benefits available to our Senior Veterans is The Department of Veterans Affairs' Aid & Attendance Program. This program was established in 1952 by an Act of Congress under section 38 USC. It is a mandatory pension not subject to discretionary budget cuts. This benefit is designed to reimburse Veterans and their surviving spouses for expenses associated with assistance with activities of daily living due to non service related disabilities. This expense can be incurred at home or as part of an assisted living facility's services.
There are three general qualifications to be considered for this program (Military, Financial, Medical). The military qualifications include and honorable discharge, 90 days active duty with at least one day during a war period. Financial qualifications include a limit on assets (excluding the personal residence and auto) and an income to medical expense ratio. Medical requirements include a documented need for assistance with activities of daily living.
The VA qualification process can be challenging and time consuming, particularly in this season of life. Independence, The Veterans Benefits Professionals, a private company announces three services to help navigate this process.
CONSULTING: the VA Aid & Attendance benefit is a reimbursement for expenses associated with assistance with activities of daily living. This service is designed for Veterans or surviving spouses who have financial resources to meet expenses before being reimbursed.
USVETINHOME is a service for those who would qualify for reimbursement but do not have the resources to spend now and be reimbursed later. This service allows care to begin now (in home only) for those would otherwise not be able to qualify.
APPEALS FOR CLAIMS: Many Veterans have applied for benefits and have been denied for various reasons including improper documentation. Our VA accredited agents review the claim and submit correct documentation to address the reasons for denial.
Independence's team of VA accredited agents, with over 15 years of experience, considers it a privilege to serve our Veterans. Learn more about Independence The Veterans Benefits Professionals at http://www.independence.care or by calling 504-231-0470.