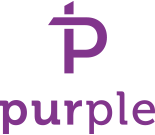 I am very pleased to be invited back to assist with the judging again at the 2015 FSTech awards and I wish all the entrants the very best of luck
London (PRWEB UK) 11 February 2015
FSTech (formerly Financial Sector Technology) is one of the leading business titles for IT decision makers in the UK and European financial services sector. To honour the industry specialists, FSTech hosts an annual awards evening to showcase the achievements of those within the sector. Key to the success of this competition is the credentials and historic experience of the judging panel, and therefore FSTech has once again approached Purple's co-founder Alistair Sergeant be part of this auspicious event. Alistair's credentials combine expertise from the financial services sector and ICT services sector with a passion for technology and business. Alistair set-up Purple alongside co-founder Stuart McClean in 2013 and together they have grown the business at an unstoppable pace, with three offices, a strong team and revenues of c£1m after just one year of trading.
Alistair Sergeant comments: "I am very pleased to be invited back to assist with the judging again at the 2015 FSTech awards and I wish all the entrants the very best of luck.
"There is immense pressure on businesses within the financial services sector to be different, and I feel that it is the market leaders that leverage technology in the correct way to set themselves apart from the rest. The FSTech awards ceremony is a very exciting evening for me, as it gives me the opportunity to learn all the new initiatives that are happening within this sector."
About Purple Consultancy
Purple is a market disruptive business and technology consultancy practice that has been created to bring a new approach to delivering business objectives with the correct use of technology.
Purple provides an independent strategic service to business stakeholders, showing them how to quickly and objectively marry strategic goals to a technology roadmap, and more importantly, provides ad hoc services to implement each project highlighted in the roadmap to get the most value.
Purple consults time and resource-constrained managers along with business stakeholders who struggle to drive efficiency, achieve customer service excellence and attain the best ROI. The team at Purple has over thirty years of combined experience covering the spectrum of infrastructure to applications and is in a unique position, as our consultants have sat on both the client side and the advisory side through their professional careers.
We have collaboratively designed a formula to address the 'technology in business' challenges faced by organisations from the SME and Enterprise level space. With this formula, we work with companies across the UK through all stages of devising and implementing their technology roadmaps. Purple's clients are therefore safe in the knowledge that we are seeing exponential growth through bridging the gap between business and technology.
As a young and rapidly growing company, Purple is able to remain loyal to its original core beliefs ensuring that trust, honesty and credibility is at the forefront of each engagement.