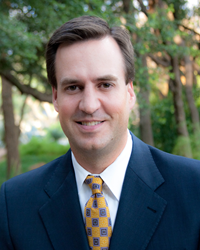 Austin, TX (PRWEB) February 09, 2015
Dr. Edward D. Buckingham, one of the top facial plastic surgeons in Austin, has announced that Buckingham Center For Facial Plastic Surgery is offering Restylane Silk as a new injectable treatment for patients.
According to Dr. Buckingham, Restylane Silk is a transparent hyaluronic gel injected into the skin. It is designed for subtle lip enhancement and to treat smile lines, which are the wrinkles and lines that form around the mouth. The hyaluronic acid found in the gel is also a natural sugar located inside the skin. Restylane Silk is injected with an ultrafine needle that is specially designed for this treatment.
Compared to other facial fillers, Restylane Silk creates results that are more natural looking. This is accomplished because it uses smaller and smoother particles than what is found in other similar treatments. Dr. Buckingham also noted that the ideal candidates for this new treatment are those patients desiring softer and fuller lips.
Patients will also appreciate the ease of this treatment, as there is minimal downtime. Furthermore, patients will typically begin to see desired results after just one treatment. Results are also subtle in nature, which is another reason Restylane Silk has become such a popular treatment of patients of all ages.
Restylane Silk is the latest in the growing number of non-surgical and injectable facial filler treatments offered by the Buckingham Center for Facial Plastic Surgery. Dr. Buckingham also offers such treatments as Botox, Sculptra, Perlane, Juvederm, and Restylane. All of these minimally-invasive treatments are performed in Dr. Buckingham's office.
Dr. Buckingham is double board certified in Otolaryngology/Head and Neck Surgery and Facial Plastic and Reconstructive Surgery. He specializes in facial plastic surgery including the latest in endoscopic techniques. A graduate of Southern Methodist University, Dr. Buckingham graduated in the top 2 percent of his class from the University of Texas Medical Branch in Galveston. While in medical school, Dr. Buckingham received the Edward Randall Medal for Academic Excellence, the Merck Manual Award, and the Donald Duncan Memorial Scholarship in Anatomy. Having earned a national reputation for his work, Dr. Buckingham is a frequent lecturer on facial plastic and reconstructive surgery. He has also authored and has been featured in numerous publications.
To learn more about Dr. Buckingham and Buckingham Center for Facial Plastic Surgery, please visit http://www.buckinghamfacialplastics.com.
Buckingham Center for Facial Plastic Surgery
2745 Bee Caves Road, Suite 101
Austin, Texas 78746
512.401.2500