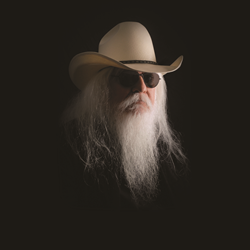 Fairfield, CT (PRWEB) February 06, 2015
Legendary American singer and pianist Leon Russell has entertained the world for five decades, getting his start as an in-demand Wrecking Crew session player and playing on hundreds of hit records before he began releasing his own albums in 1967. Now, the legendary performer returns to the intimate StageOne venue at 7:30 p.m. on Tuesday, Feb. 17.
Considered one of popular music's most celebrated songwriters and performers, Leon Russell's songs have hit the charts across several genres and have been covered by a diverse range of artists. Ray Charles recorded "A Song For You," B.B. King had a hit with "Hummingbird," The Carpenters with "Superstar," and the late Joe Cocker with "Delta Lady." George Benson won 1976's Record of the Year GRAMMY® Award for his cover of Russell's "This Masquerade" and it became the first song in music history to hit No. 1 across the jazz, pop and R&B charts.
The Rock and Roll Hall of Fame and the Songwriters Hall of Fame member returns to the intimate venue in support of his latest studio release, "Life Journey." The album features newly-written original songs and turns on classics which resonate with the two-time GRAMMY® winner as important to his musical trajectory. Recorded and mixed by Al Schmitt at Capitol Studios, the album was produced by Tommy LiPuma and executive produced by Sir Elton John, with whom Russell most recently collaborated for 2010's critically acclaimed album, "The Union."
"This is a record of my musical journey through life," Russell writes in a package essay for "Life Journey." "It reflects pieces of things that I have done and things I never did, for one reason or another."
With "Life Journey," Russell reminisces with some of the musical touchstones that have inspired him, while bringing forth new songs of his own that creates an album that looks back with the love, loss, joy and peace that one collects during a life well lived. How fortunate the world is for Leon Russell to share his life and time in song.
Join Fairfield Theatre Company in welcoming this living legend to one of the most intimate music venues in the country. This is a night not to be missed and FTC strongly encourages buying tickets early, because legends like this don't come play small venues like this often.
Leon Russell
Date: Tuesday, Feb. 17
Doors: 7 p.m.
Show: 7:30 p.m.
Venue: StageOne
70 Sanford St., Fairfield, CT 06824
Tickets: $85 Advance Ticket Member Discount: $10
Buy online: http://www.fairfieldtheatre.org
About the company:
Fairfield Theatre Company is a highly-acclaimed non-profit performing arts organization located in the heart of downtown Fairfield, Connecticut. FTC presents nearly 250 performances and concerts each year featuring outstanding national talent on FTC's StageOne in Fairfield, The Klein Auditorium in Bridgeport, and the Norwalk Concert Hall in Norwalk. FTC's intimate 200-seat StageOne concert venue is widely recognized as being one of the best places to see a live performance in the region. FTC is dedicated to providing the highest-quality arts, live entertainment and educational experiences to the communities it serves.