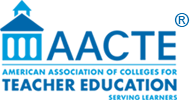 Washington, D.C. (PRWEB) February 06, 2015
The American Association of Colleges for Teacher Education (AACTE) is pleased to announce the appointment of Michigan State University's College of Education as the next editorial host of the Journal of Teacher Education (JTE). The editors were selected through a competitive proposal process and approved by the Association's board of directors for a three-year term.
"AACTE is thrilled to work with another outstanding team of host researchers and editors," said Sharon P. Robinson, president and CEO of AACTE. "I am confident that the JTE will continue to flourish and grow as the reins are passed to Michigan State, building upon the strong leadership, high-quality research and analysis provided by Stephanie Knight's team at Penn State for the past three years."
"We are extremely excited and proud to be awarded the editorship of the Journal of Teacher Education," said Donald E. Heller, dean of the College of Education at Michigan State University. "This is an important recognition of the quality and reputation of our faculty in teacher education and their standing among their peers across the country. We look forward to embarking on a new era for JTE."
The new editorial team consists of four co-editors—Dorinda Carter Andrews, Robert Floden, Gail Richmond and Maria Teresa Tatto—and six associate editors—Tonya Bartell, Angela Calabrese Barton, Terah T. V. Chambers, Joshua Cowen, Rebecca Jacobsen and Cynthia Okolo. The team also will induct one assistant editor each year.
The JTE, in continuous publication since 1950, is the premier journal for teacher education, providing a vital forum for considering practice, policy and research in the field. Published five times a year, the journal reaches a worldwide audience and is regularly cited in new research. Among 219 education and educational research journals, the JTE was ranked 17 in the Thomson Reuters 2013 Journal Citation Reports. The JTE is AACTE's only journal, published in partnership with an editorial team based at a member institution and SAGE Publications, Inc. Visit http://jte.sagepub.com for more information
###
AACTE: The Leading Voice on Educator Preparation
The American Association of Colleges for Teacher Education is a national alliance of educator preparation programs dedicated to high-quality, evidence-based preparation that assures educators are ready to teach all learners on Day 1. Its over 800 member institutions represent public and private colleges and universities in every state, the District of Columbia, the Virgin Islands, Puerto Rico and Guam. AACTE seeks to lead the field in advocacy and capacity building by promoting innovation and effective practices as critical to reforming educator preparation. For more information, visit http://www.aacte.org.