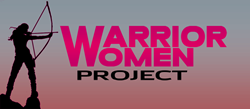 When women stop thinking they have to be like a man to succeed, they will begin to succeed."
Covington, Virginia (PRWEB) February 10, 2015
Annette Comer, president of Enterprise Excellence Inc., is conducting a weekend long Bold and Balanced event for women to teach them how stress effectively eliminates them from top tier positions in the American business environment. Ms. Comer has decided to concentrate her efforts toward showing women that they no longer have to settle for the lowest rungs of corporate hierarchy. It is her informed opinion that women are needlessly stagnant in their careers and that one of the main culprits is stress.
Through her Warrior Women Project, Annette is determined to advance as many women as possible to the upper echelons. She cites numerous studies and statistics that demonstrate that unlike men, women:

Still allow personal relationships to dominate their level of stress
Continue to sacrifice their own needs in favor of those of others
Respond to stress in ways that are counterproductive to promotion
While all men and women must learn how to deal with stress, she says that men compartmentalize stress more efficiently than women do. While many of the reasons for that result from genetic programming – women's tendency to nurture is due to increased levels of oxytocin and estrogen – they can overcome these handicaps with instruction. Annette considers herself a prime example.
She feels that men do not intentionally try to hold women back as a group, but do so simply because of their genetic composition. When the facts are delivered to men, they often agree and have a tendency to adjust.
Nevertheless, Comer finds it the ultimate insult that today there are only 24 women CEOs among the Fortune 500 companies, amounting to a dismal 4.8%. She finds it distressing that as a society, we are still surprised when a competent and capable engineer such as Mary Barra receives a promotion to the top position at General Motors.
She notes that men have always been more competitive and are more invested in performance. She is determined to teach women that in order to excel they must adjust their ways of thinking and demonstrate to men and themselves that investing in women will greatly improve any firm's long-term ROI.
She often refers to this quote from Facebook's Chief Operating Officer, Sheryl Sandberg: "We need women at all levels, including the top, to change the dynamic, reshape the conversation, to make sure women's voices are heard and heeded, not overlooked and ignored."
Annette invariably circles back to stress and how it puts a stranglehold on women. She notes that it is so ingrained within most women's psyches, that it has become simply a way of life. This is not to completely dismiss stress, since it can create motivation and drive women towards their goals. The problem occurs when the level of stress intensifies into the unhealthy range. Ms. Comer will demonstrate her powerful and effective three-step system about how to deal with stress at the Bold and Balanced event in Scottsdale in April.
ABOUT ANNETTE COMER
Annette Comer is one of the nation's leading authorities on high performance and the bestselling author of Rescue Me! She simultaneously managed four successful companies in varied industries and still found the time to build a strong marriage, travel extensively, and teach yoga. The Warrior Women Project is headquartered at 203 Green Violet Dr. Covington, VA 24426. Contact Annette at 804.293.0336 or online at: http://www.warriorwomenproject.com/