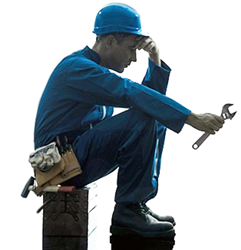 Fort Worth, Texas (PRWEB) February 17, 2015
Mike Coffey, president and owner of background investigations firm Imperative Information Group based in Fort Worth, Texas, will present the webinar – "Considerations for Planning Reductions in Force and the WARN Act" – with labor and employment attorney Lon Williams. The webinar will be held on Friday, February 27, 2015 from 1:00pm to 2:00pm Central Standard Time.
Whether due to economic factors or changes in workforce requirements, most employers will eventually have to lay off employees. When planning a reduction in force, employers should develop a sound rationale for which employees are affected, take proactive steps to manage internal and external perceptions, and ensure that state and federal legal requirements are met. In this webinar, Lon Williams, JD, and Mike Coffey, SPHR, will address the legal and practical issues related to reductions in force, including compliance with the Worker Adjustment and Retraining Notification (WARN) Act.
Webinar – "Considerations for Planning Reductions in Force and the WARN Act"
Presented by: Mike Coffey, SPHR and Lon Williams, JD
When: 2/27/2015
Start Time: 1:00pm Central Time
End Time: 2:00pm Central Time
HR professionals and business owners can register for this webinar at http://www.imperativeinfo.com/2_27_2015
About Mike Coffey and Imperative Information Group:
In addition to specializing in educational sessions designed to educate employers about the technical, legal, and policy issues surrounding employment-related background investigations, Mike Coffey is an HRCI-certified Senior Professional in Human Resources (SPHR). He regularly speaks to professional and community groups on a wide range of topics. He started Imperative Information Group in 1999 to meet a single consulting client's need for meaningful and reliable background checks. In the intervening sixteen years, Imperative has grown to help hundreds of employers across the country make well-informed hiring decisions. Imperative Information Group is one of three founding members of Concerned CRA's, a group of more than 200 background screening companies raising awareness of consumer protection issues in employment background screening. For more information on Imperative Information Group, please visit imperativeinfo.com or contact Mike Coffey or Andrew Parsons at 877-473-2287.
About Lon Williams:
Lon R. Williams is an attorney and shareholder at Polsinelli PC. His employment-related litigation practice is often described as an advice and counsel practice. He regularly assists clients on matters to the Fair Labor Standards Act, Title VII, the Americans with Disabilities Act, the Age Discrimination in Employment Act, Uniformed Service Employment and Reemployment Rights Acts, the Family and Medical Leave Act, and Occupational Safety and Health Administration. Lon represents companies of all sizes in many industries, with particular emphasis in the health care, staffing, energy, financial services, education, and defense contracting sectors. For more information on Lon Williams, please call 214-661-5551.