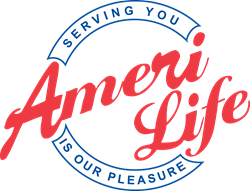 Clearwater, FL (PRWEB) February 06, 2015
A 63-year-old Georgia woman searching for health insurance was so pleased with the insurance coverage she got through the federal Affordable Care Act (ACA) she wrote a "thank you" note to the president of the United States.
President Barack Obama, in turn, invited her to stop by his house in Washington for a face-to-face meeting.
After Naomi Davis returned from her February 3 trip to the White House, she was the center of attention of the Macon, GA-area media. Mrs. Davis had her trusted insurance agent, Laura Hemenway, at her side as she was interviewed by television and newspaper reporters.
Ms. Hemenway, a licensed agent with AmeriLife® & Health Services of Central Georgia, helped Mrs. Davis with the online process of getting health insurance through the ACA. A long-time medical condition worsened and required treatment, but Mrs. Davis was uninsured. With the assistance of agent Hemenway, Mrs. Davis enrolled in the ACA. Ms. Hemenway was able to help the farmer qualify for federal subsidies, lessening the financial impact on the widow.
The resulting insurance coverage and physician visits prompted the widowed farmer to write the president.
Ms. Hemenway, a licensed agent since March 2011, was familiar with the complexities and requirements of the federal health insurance program and – at no charge to Mrs. Davis – helped the farmer navigate the online enrollment for the ACA.
"This is one of the rewards of having hundreds of agents who are familiar with the requirements for all types of life and health insurance," said Robert Barry, vice president of AmeriLife Career Agencies. "AmeriLife casts a long shadow throughout the southeastern United States, and we've been able to help hundreds of clients like Mrs. Davis with their insurance needs."
AmeriLife & Health Services is part of AmeriLife® group, the premier insurance marketing group in the United States.
For additional information about Ms. Hemenway or AmeriLife, please contact AmeriLife Marketing Communications at Media(at)AmeriLife(dot)com.