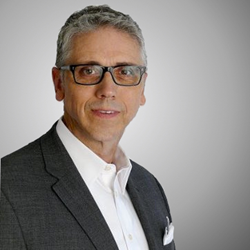 Big data in K-12 education is entering a crucial phase of development and adoption
Las Vegas, NV (PRWEB) February 09, 2015
RANDA Soultions announced today that Randall Dennis, RANDA's Chief Strategy officer,will participate in a panel discussing the dynamics of implementing big data in K-12 education are addressed this year's SITE conference at Las Vegas in early March. Three experts in education data converge to discuss the latest in big data technologies, policies and execution. The "Research on Implementing Big Data" panelists include:
Randall Dennis, Chief Strategy Officer for RANDA Solutions, a software development and data analytics firm based focused on improving teacher effectiveness.
Margie Johnson, PhD, Coordinator of Business Intelligence for Metro Nashville Public Schools. Dr. Johnson has eighteen years of experience implementing large scale instructional technology and professional learning programs in a large urban district context.
Jenny Grant Rankin, PhD, author and consultant. Dr. Rankin is a former award-winning teacher, school site administrator, school district administrator, and Chief Education & Research Officer. Her Ph.D. in Education features a specialization in School Improvement Leadership, and her papers and articles have appeared in a number of education and edtech journals as well as her Over-the-Counter Data blog.
"So often, talk about big data in education focuses on generalities and facilitates a surface understanding," says Dr. Rankin. "This presentation shirks that trend by sharing specific information stakeholders need to know - big data aspects that aren't often talked about but should be." The real-world understanding of the resources required to successfully implement big data initiatives make the trio's presentation both conceptual and practical, from big data newcomers to experienced educators seeking insights into latest trends and practices.
"Big data in K-12 education is entering a crucial phase of development and adoption," says Randall Dennis. "This is an important, sober, but optimistic, look into the state and future of big data and education. While this panel will provide extensive information to attendees, there will be an extended opportunity to answer questions and engage in discussions."
The event will be held in Las Vegas' Rio All Suites on March 3rd at 10:15 AM.
###
About RANDA Solutions
RANDA Solutions is an INC. 5000 software firm based in Nashville, TN serving the education sector. RANDA acquires, manages and utilizes data providing administrators and teachers a variety of education intelligence: Student Data, Educator Data, and Third-party Data (crime maps, community demographics, school climate, early warning data, etc.). Historical and live data reporting, along with additional customized content, is delivered via RANDA's secure web portals and integrates seamlessly with RANDA's cross-platform mobile applications for iPads and Android devices.