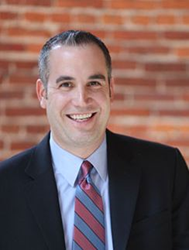 You need to make sure you're on top of what's occurring and how the student's needs are evolving.
Lancaster, Pa. (PRWEB) February 06, 2015
William J. Zee III, a partner at full-service Lancaster, Pa., law firm Hartman Underhill & Brubaker, LLC (HUB), recently provided expert commentary to Special Education Connection, a national publication serving school psychologists, special education teachers, and other professionals serving the special education needs of students.
In a January 16 article entitled "Take cues from report on Newtown, Conn., tragedy to prevent students' isolation," Zee provides guidance to school professionals in addressing social challenges of students who are struggling and have the potential to become further isolated.
Noting that the Newtown tragedy was an "extreme case," Zee advises that a November report by Connecticut's Office of the Child Advocate about the events leading to the shooting at Sandy Hook Elementary School should be required reading for special education professionals. The report discusses how parents, the education team, and providers might have taken different steps to address challenges and signs that require more intensive intervention.
In the article Zee discusses actions schools can take to maintain an optimal level of communication with parents and providers and also to prioritize documentation and focus on reintegration.
"You need to make sure you're on top of what's occurring and how the student's needs are evolving," Zee said in the article. "You may be given an 'easy out' because the parents don't want their child in school, but you have a responsibility to the student to offer him the services he needs," he said.
Zee's practice at HUB focuses on school law and the representation of educational entities, with special emphasis in the areas of disability law and special education, student discipline and rights, public school contracts, and municipal law.
Zee earned his J.D. from Villanova University School of Law in 2005, joined HUB in 2007, and became a partner in 2012. He was named a Rising Star by Pennsylvania Super Lawyer magazine in the School & Education category in 2010, 2011, 2012, 2013, and 2014. He serves on the board of directors of Aaron's Acres and SHARE of Lancaster, Inc.
About Hartman Underhill & Brubaker
Hartman Underhill & Brubaker LLC (HUB) is a full-service, Lancaster, Pa.-based law firm offering comprehensive services throughout Central Pennsylvania in the areas of business, land use, school and municipal, and litigation. Its practice groups include Business Services; Financial Services; Employment, Pension, and Tax; Estate Planning, Succession Planning, and Elder Law; Real Estate, Zoning and Land Use; School and Municipal Law; Litigation; and Family Law. Established in 1978, HUB has steadily expanded in size, expertise, and depth of experience while enhancing its position as one of the most well-respected and well-positioned law firms in Central Pennsylvania. The firm has offices in Downtown Lancaster and Ephrata, Pa.
In addition to Zee, HUB's team of 18 attorneys includes partners Michael W. Babic, Thomas W. Bergen, Joshua D. Cohen, Robert M. Frankhouser, Jr., Kevin M. French, Alexander Henderson, III, William C. McCarty, Jeffrey P. Ouellet, and Kim R. Smith (Managing Partner); associates Phillip J. Caramenico, Brandon S. Harter, Kylie L. Madsen, Katie L. Summers, and David M. Walker; and attorneys of counsel Marylou Barton, Mark L. James, and Christopher S. Underhill.
For more information, visit http://www.HUBlaw.com.