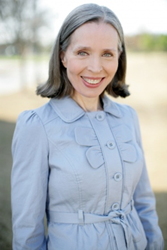 AMTC became a power player...but something was missing.
(PRWEB) February 07, 2015
The AMTC team will be searching for local talent in Tyler, Texas, Columbus, Ga. and Sacramento, Calif. on February 16, 2015. Performers ranging from professional to amateur, ages four and up are invited and welcome to participate in the free auditions.
The organization has hundreds of successful performers whose stories are updated on AMTC's website. To name a few: Dionne Carole (Dream Girls National Tour), Duane Daugherty (Like a Country Song) and Colin Huntley (Kings of A&R's Best Emerging Artist of 2014). Huntley says, "I think the most amazing thing about SHINE, for me, was the people…just the energy and excitement. I remember being there and thinking, 'These people are all just like me, and it's incredible.'"
Each audition is hosted by a scout who is trained in spotting emerging talent and equipped to inspire performers to a higher calling. After the initial scouting event, select talent will be invited to participate in the Bridge Training program and SHINE Conference. Scouts for the three upcoming Feb. 16 auditions are Jaco Booyens (Tyler, Tx.), Carey Lewis (Columbus, Ga.) and John Montes (Sacramento, Ca.).
Jaco Booyens has worked as an actor, rugby star, model and a Sony A&R Rep. Today, Jaco is a worldwide speaker. Booyens recently directed the feature film 8 DAYS. He and his wife Philipa own After Eden Pictures: a film and television production studio dedicated to transforming culture through uplifting entertainment.
Carey Lewis, chief serving officer at AMTC, cofounded the talent development company in 1982 with her supermodel mother, Millie Lewis. "In our first 24 years, AMTC became a power player, launching stars in film, fashion, music and theater, but something was missing," Lewis says. She discovered the 'It' was God. Lewis had a 'come-to-Jesus' meeting in 2006, and felt called to bring AMTC along.
John "Jontez" Montes has spent over a decade in entertainment. He has worked with performers like Justin Timberlake, Ashley Simpson, and Frankie J. In addition to being a vocalist and musical instructor, he served as the Director of the NFL Player's Gospel Choir. Montes currently sings on the Marcus & Joni Show on the Daystar Network and is a member of NBC's group TEN from The Sing-Off.
For performers interested in auditioning for AMTC, please register at http://www.amtcaudition.org.