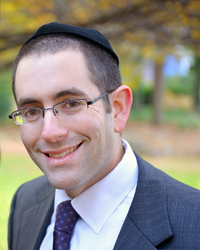 Pomona, NY (PRWEB) February 06, 2015
Dr. Jonathan Tiger is educating his patients on preventing, identifying and treating periodontal disease to show support for Gum Disease Awareness Month in February. Dr. Tiger is also helping patients understand the various health risks associated with periodontal disease, with the goal of helping patients recognize the importance of preventing or treating the disease. For people who already suffer from gum disease in Pomona, NY, Dr. Tiger offers numerous treatment options, including laser gum surgery.
The health risks associated with periodontal disease are not trivial. Aside from damaging gum tissue, teeth and the underlying alveolar bone, periodontal disease can have impact on the entire body. Since harmful bacteria can enter the bloodstream through gums and circulate throughout the body, periodontal disease can cause chronic inflammation, which may create a risk of other health problems. Research has revealed that people with periodontal disease are more likely to develop stroke, heart disease, pancreatic cancer and other systemic illnesses. While the reasons for this association are unknown, Dr. Tiger recommends that patients take all possible measures to protect their health, including preventing periodontal disease or seeking prompt treatment for it.
To reduce the risk of gum disease, Dr. Tiger advises patients in Pomona, NY, to address lifestyle factors that are known to contribute to periodontal disease. Poor oral hygiene and an unhealthy diet can raise the risk of a person developing periodontal disease, as can tobacco use. However, some patients may suffer from periodontal disease because of the factors that are less easily controlled, such as medication use or genetics. Fortunately, Dr. Tiger has various methods of treating periodontal disease, regardless of the underlying factors. Besides conventional treatments, Dr. Tiger is certified to perform the LANAP® protocol, which is a type of laser gum surgery. This minimally invasive procedure effectively removes periodontal disease while discouraging tooth and bone density loss.
People who heed symptoms of periodontal disease and seek treatment promptly can considerably reduce their risk of health complications. Common indicators of periodontal disease include tenderness, bleeding, swelling or redness of gums. Changes in gum pocket size, tooth sensitivity and tooth looseness may signify receding gums, a common symptom of gum recession. People who notice these signs of gum disease should protect their health by scheduling consultations with Dr. Tiger in Pomona, NY. Appointments can be scheduled through Dr. Tiger's website, or patients can call Dr. Tiger's practice office directly.
About the Practice
Tiger Periodontics and Dental Implants is a periodontal practice providing personalized dental care for patients in Pomona, NY. Dr. Jonathan Tiger graduated from the University of Medicine and Dentistry of New Jersey in 2002 and belongs to the one percent of dental professionals currently providing the Laser Assisted New Attachment Procedure (LANAP®), the first FDA-cleared laser procedure for gum disease and periodontal treatment. To learn more about the dental services available at Tiger Periodontics and Dental Implants, please visit http://www.tigerperiodonticsandimplants.com and call (845) 367-7008 for the Pomona office or (845) 345-8199 for the Central Valley office.