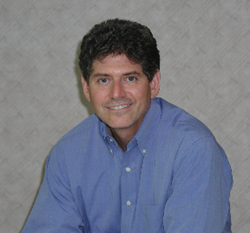 Montgomery, AL (PRWEB) February 06, 2015
In honor of American Heart Month during February, Dr. Wayne Yarbrough is raising awareness among his patients in Montgomery, AL, of the relationship between periodontal disease and cardiovascular disease. Research shows that people with gum disease are more likely to develop heart disease, and gum disease may also worsen existing heart conditions. Fortunately, patients can address this risk by seeking gum disease treatment from Dr. Yarbrough.
Research has not established whether gum disease plays a direct role in causing heart disease. However, the American Academy of Periodontology states that people with gum disease have a higher risk of suffering from cardiovascular disease than the average population. Additionally, one study found that various oral health problems, including gum disease, act as strong predictors of a person's likelihood of suffering from cardiovascular disease, which suggests a relationship between the two. This relationship may be explained in part by the chronic inflammation associated with gum disease. Gum disease is a bacterial infection, and damage to gum tissue allows harmful bacteria to enter the bloodstream and affect the entire body. The resulting inflammation and infections may create a higher risk of heart disease.
Heart disease is a prevalent problem in the U.S.; the Centers for Disease Control and Prevention identifies it as a leading cause of both death and disability. Every year, heart attacks affect about 720,000 Americans, and heart disease claims about 600,000 lives. Dr. Yarbrough recommends that patients in Montgomery, AL, view periodontal disease treatment as a means of preventing heart disease as well as more local problems, such as loss of teeth and bone density. Patients who notice signs of gum disease, such as bleeding, swelling, tenderness or redness, should protect their health by making a priority of seeking treatment.
Patients who visit Dr. Yarbrough in Montgomery, AL, can enjoy the benefits of a minimally invasive type of periodontal disease treatment, the LANAP® protocol. This laser gum surgery allows Dr. Yarbrough to precisely target gum disease while leaving healthy tissue intact and in place to protect the teeth. This procedure offers patients a convenient recovery, with minimal discomfort, bleeding or risk of infections. Dr. Yarbrough encourages patients who believe they are suffering from gum disease to schedule a consultation and learn whether they would benefit from treatment. Patients can call Dr. Yarbrough's office or visit his website to make the appointment.
About the Doctor
Dr. Wayne Yarbrough is a periodontist offering personalized dental care for patients in Montgomery, AL since 1984. Dr. Yarbrough graduated from the University of Alabama and the University of Alabama Dental School, and received his certificate in periodontics. He is part of one percent of dental professionals providing the LANAP® FDA cleared laser procedure for gum disease and periodontal treatment. To learn more about Dr. Yarbrough and his dental services visit his website at http://www.yarbroughperiodontics.com and call (334) 230-5288.