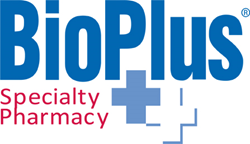 Altamonte Springs, FL (PRWEB) February 06, 2015
BioPlus Specialty Pharmacy (BioPlus), one of the nation's leading specialty pharmacies, announces today that they are authorized to dispense a newly approved medication for postmenopausal women being treated for metastatic breast cancer. Ibrance® (palbociclib) was recently approved by the U.S. Food and Drug Administration (FDA) to treat advanced (metastatic) breast cancer, specifically for women with estrogen receptor (ER)-positive, human epidermal growth factor receptor 2 (HER2)-negative advanced breast cancer.
The FDA's approval of Ibrance came two months ahead of schedule, based on a breakthrough therapy designation and priority review showing preliminary evidence that this medication may offer substantial improvement over existing therapies.
"Our specialty pharmacy has extensive experience treating and providing support for oncology patients," says Sharon Ferrer, Director of Pharmaceutical Contract Management for BioPlus, "This includes our 2-Hour Patient Acceptance Guarantee program that allows patients and providers guaranteed notification to physician offices in less than two hours whether a referred patient can be admitted, pending insurance qualifications."
Breast cancer is the second most common cancer, with 232,670 U.S. women diagnosed with it last year, according to the National Cancer Institute, and 40,000 women dying from the disease in 2014.
"BioPlus looks forward to being able to offer Ibrance and provide best-in-class patient care and service to postmenopausal women facing advanced breast cancer," Ferrer adds.
About BioPlus Specialty Pharmacy
BioPlus Specialty Pharmacy is the first specialty pharmacy to introduce a two hour turnaround from referral to patient acceptance. BioPlus... Where healing begins in 2 hours. Our company celebrates 25 years of excellence in specialty pharmacy, working closely with payers and the pharmaceutical industry, as well as with prescribers to get prompt treatment for patients, and directly supporting our patients nationwide to achieve optimal health outcomes. Our proprietary web tool Tap App, connects prescribers to the pharmacy by bringing the pharmacy chart into the doctor's office with real-time specialty pharmacy information and treatment monitoring.
BioPlus provides a complete range of infusion and specialty services, including for hepatitis C, cancer, bleeding disorders, and other complex, chronic conditions. BioPlus, a privately-held, pharmacist-owned company based in Altamonte Springs, Florida, is accredited by URAC, VIPPS, and the Accreditation Commission for Health Care (ACHC). More information about BioPlus is available at http://www.bioplusrx.com or toll free 1-866-514-8082.
For information: http://www.bioplusrx.com or
Contact: info(at)bioplusrx(dot)com
Phone: 1-888-292-0744
###