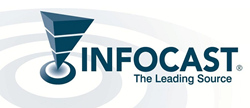 $26 billion (B)/5.9 gigawatts (GW) annual microgrid market is projected.
Los Angeles, CA (PRWEB) February 09, 2015
Infocast, the leading business intelligence and networking events producer in the microgrids industry, has announced key speakers at the Military & Government Microgrids Summit, April 8-10, 2015 at the Hilton Arlington in Virginia.
The United States Department of Defense (DoD), Department of Energy (DOE), Northeast States, and utilities are the primary drivers behind a projected $26 billion (B)/5.9 gigawatts (GW) annual microgrid market. The DoD is establishing a network of microgrids at over 40 military bases, and are investigating the deployment of mobile microgrids at its 600+ forward operating bases. Microgrid providers must now tailor their approaches to the wants and needs of customers in order to effectively position themselves to market their technologies, products and services and capitalize on the next generation of microgrid projects.
Infocast has launched the Military & Government Microgrids Summit to provide a platform for military, government and utility policy makers and procurement managers to share business and technical wants, needs and requirements for new microgrid projects with renewable energy developers, energy services companies, system integrators, EPCs, energy storage companies, microgrid enabling technology companies and financiers. Speakers from the DoD, DOE, Air Force, Army, Marines, Navy, DoE, Southern California Edison, Constellation, National Energy Technology Laboratory, S&C Electric, Schneider Electric, New Jersey Energy Resilience Bank, Maryland Energy Administration, New York State Smart Grid Consortium and more will be on-hand to discuss a variety of topics concerning the investment in microgrids to ensure energy resiliency.
As an added feature, this spring's Microgrids Summit will be co-located with the Defense Renewable Energy Summit. This summit will bring together DoD and military decision-makers with renewable energy developers, utilities and leading financiers to explore how viable and financeable defense renewable energy projects can be developed to profit all, and will provide the latest on the emerging guidelines and processes for this developing market.
For more information, to register, or to join as a sponsor, visit the event website at infocastinc.com/microgrids or contact Infocast at 818-264-4876.
About Infocast
For over 25 years, Infocast has produced the highest quality events, tailored to the needs of the industries we serve. We intensively research the marketplace, pulling from an extensive network of experts to give you the information and connections to succeed.