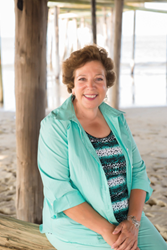 Outer Banks, NC (PRWEB) February 25, 2015
In an episode of Beachfront Bargain Hunt, filmed in May of last year, Village Realty Senior Associate Broker, Karen DelVacchio shows four affordable Hatteras Island properties to James and Catherine Bergeron, a house-hunting couple from Chesapeake, VA. Already regular visitors to the area, the Bergerons plan to spend alternating weeks in the seaside home while Catherine, a hospital physician, is free from work. With a budget of less than $200,000, the family of three hoped to find a three-bedroom, two-bath home where their growing family could spend half of their time.
To find out if DelVacchio was able to guide the Bergeron's to the vacation home of their dreams, tune in to HGTV at 8:30 p.m. on Sunday, March 1st (Episode #502). Please check your local channel guide to find the Home and Garden Channel and visit the HGTV website, for updated details and scheduling information.
To experience exceptional homes and extraordinary customer service, search for your next home with Village Realty, whose top-rated brokers strive to offer buyers and sellers the highest level of service. Locally owned, Village Realty manages four full-service real estate offices in Corolla, Nags Head, Columbia and Ocracoke, through Ocracoke Island Realty. For more information visit http://www.VillageRealtyOBX.com or call 855.397.2430.