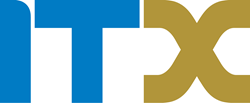 Waltham, MA (PRWEB) February 09, 2015
Since its founding in 2001, DSCI's story has been one of continuous transformation. That transformation continues again today with the launch of ITx, DSCI's new suite of managed IT services. ITx broadens DSCI's focus beyond communications to encompass business-grade network services.
With ITx, DSCI is applying its expert level of technical support to servers, workstations, and other critical network components. DSCI's team of certified network engineers will remotely monitor, update, and troubleshoot these customer systems to ensure their improved performance and ongoing productivity.
DSCI is offering five ITx services:

ITx for Networks: Monitoring and troubleshooting of core network infrastructure and equipment, including network performance analysis and reporting.
ITx for Network Security: Monitoring and management of Fortinet managed firewalls, including firmware updates and configuration backup.
ITx for Servers: Monitoring and management of server environments, patch updates, remote problem resolution, and diagnostic triage.
ITx for Workstations: Management of user workstations, including application patching and remote problem resolution.
ITx for Email Security: A cloud-based platform delivering anti-spam filtering, anti-virus protection, and email encryption.
By offering ITx as a suite of mix-and-match services rather than one large bundle, DSCI gives their customers the flexibility to match ITx to their existing IT capabilities. Small businesses can use ITx to create a completely managed IT solution, enabling them to effectively manage critical maintenance and security tasks that they do not have the resources or expertise to complete in-house. Large businesses can choose ITx services to outsource routine maintenance tasks, freeing up time for their IT teams to focus on more important projects.
"The launch of ITx marks an important moment in DSCI's evolution," noted Sean Dandley, President and CEO of DSCI. "We now offer a powerful combination of hosted unified communications, managed IT services, and network connectivity that will help our customers 'unleash productivity to the power of X.'"
For more information on ITx, visit http://www.dscicorp.com/itx or call 866-GET-DSCI (866-438-3724).
About DSCI
More than 1,500 businesses throughout the Northeast trust DSCI to manage their mission-critical network services. DSCI's enterprise-grade unified communications, managed IT, and connectivity services empower companies to unleash productivity by streamlining processes, proactively monitoring systems, and staying current with rapidly-changing technology. DSCI backs its services with a zealous commitment to Customer Care, including a 100% network uptime guarantee and 24/7/365 live-answer technical support. To learn more about DSCI visit http://www.dscicorp.com, call 866-GET-DSCI (866-438-3724), or connect with DSCI on Twitter, LinkedIn, Facebook, and YouTube.