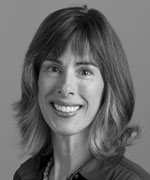 (PRWEB) February 09, 2015
Davis, California, USA: The Geothermal Resources Council (GRC) has announced the election of Maria Richards as President-Elect. She will become the 26th President of the global geothermal energy organization in January 2017 after the term of current President Paul Brophy ends.
Maria Richards is the Southern Methodist University (SMU) Geothermal Laboratory Coordinator in the Roy M. Huffington Department of Earth Sciences in Dallas, Texas. Her research is on geothermal resources and energy development. She has been involved in numerous projects varying from computer generated temperature‐depth maps for Google.org, to on‐site geothermal exploration of volcanoes on the Northern Mariana Islands.
The use of oil/gas fields for geothermal energy production is her main focus. As part of this research, she coordinates the SMU Conference, Geothermal Energy in Oil and Gas Fields, along with working with technology companies and the oil and gas industry.
Maria and her colleagues most recently completed a new higher resolution shallow Enhanced Geothermal System (EGS) potential analysis for the Cascades region of the U.S. Pacific North-West for the National Renewable Energy Laboratory. Other past projects include the SMU Node of the National Geothermal Data System funded by the Department of Energy, the Eastern Texas Geothermal Assessment, the Geothermal Map of North America, a Dixie Valley Synthesis, and the resource assessment for the influential MIT Report on the Future of Geothermal Energy.
Maria has previously served on the Geothermal Resources Council Board of Directors and was chair of the Outreach Committee in 2011‐12. She is also a Named Director of the 2015 Board for the Texas Renewable Energy Industries Association (TREIA). Maria holds a Master of Science degree in Physical Geography from the University of Tennessee, Knoxville and a BS in Environmental Geography from Michigan State University.
##
About the Geothermal Resources Council:
With the experience and dedication of its diverse, international membership bolstering a more than 40-year track record, the Geothermal Resources Council has built a solid reputation as the one of the world's preeminent geothermal associations. The GRC serves as a focal point for continuing professional development for its members through its outreach, information transfer and education services.
For more information, please visit http://www.geothermal.org.
Get your daily geothermal news at Global Geothermal News [ geothermalresourcescouncil.blogspot.com]. Become a fan on Facebook [ facebook.com/GeothermalResourcesCouncil]. Follow GRC on Twitter [@GRC2001 and #GRCAM2015]. Check out GRC's YouTube Channel [ youtube.com/GeothermalCouncil]. See geothermal photos on GRC's Flicker page. [ flickr.com/photos/geothermalresourcescouncil]
###