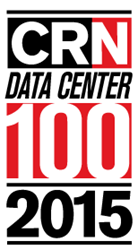 Tripp Lite's success depends on the success of our channel partners
Chicago, IL (PRWEB) February 09, 2015
Tripp Lite, a world-leading manufacturer of power protection and connectivity solutions, today announced that it has been recognized in The Channel Company's annual CRN Data Center 100 list, featuring technology vendors whose solutions are vital to today's data centers. Selected by the CRN editorial staff after months of in-depth research and nominations from solution providers, each vendor on the Data Center 100 list is recognized for providing channel partners with an opportunity to grow their business by offering cutting-edge products and services to their customers.
The companies included in CRN's Data Center 100 list were chosen based on a variety of criteria, including the types of technology and services they make available to partners as well as their overall impact on the market and the channel. This year's list honors vendors in five data center technology categories: Infrastructure Providers, Tool Providers, Virtualization Vendors, Service Providers, and Designers and Builders.
Tripp Lite was named to the Data Center 100 list partly due to its expanding product offering for data center applications, including network UPS systems, a growing line of rack cooling solutions, and custom options for rack enclosures and PDUs. An in-house team of application specialists is also available to directly assist resellers in identifying customers' data center needs and designing the ideal Tripp Lite solution. By providing technical expertise and support, Tripp Lite encourages the growth and success of its channel partners.
"The Data Center 100 list focuses on the contributions of those vendors whose technologies enable the channel partner community to strategically and profitably drive greater innovation, efficiency and productivity in the data center," said Robert Faletra, CEO, The Channel Company. "At the helm of these leading-edge companies are forward-thinking executives who are envisioning and architecting the data centers of tomorrow. We applaud their accomplishments and anticipate their continued contributions to our dynamic industry."
"We're very proud of being included on the Data Center 100 list as we work toward our goal of becoming the single-source provider of data center solutions," said Keelin Wyman, Tripp Lite Executive Vice President. "Tripp Lite's success depends on the success of our channel partners, and we're pleased to receive this recognition from CRN."
Coverage of the Data Center 100 will be featured in the February 2015 issue of CRN and online at http://www.CRN.com
About Tripp Lite
Outstanding product reliability and exceptional service have been Tripp Lite trademarks for over 90 years. Tripp Lite´s innovations include the world's first UPS system designed specifically for personal computers, and the world's most trusted premium surge suppressor—the Isobar®—with more than 19 million in use. Tripp Lite maintains the highest level of ready-to-ship inventory in the industry with more than 3,000 different products, including UPS systems, rack systems and cooling solutions, PDUs, PowerAlert software for enterprise-level system management and control, surge suppressors, KVM switches, cables and connectivity products, inverters, power strips and notebook accessories. Headquartered in Chicago, Illinois, Tripp Lite maintains a global presence with fully staffed offices worldwide. Additional information, including a list of Tripp Lite's sales offices and authorized reseller partners, can be found by visiting Tripp Lite's website: http://www.tripplite.com.
About the Channel Company
The Channel Company, with established brands including CRN, XChange Events, IPED and SharedVue, is the channel community's trusted authority for growth and innovation. For more than three decades, we have leveraged our proven and leading-edge platforms to deliver prescriptive sales and marketing solutions to the technology channel. The Channel Company provides Communication, Recruitment, Engagement, Enablement, Demand Generation and Intelligence services to drive technology partnerships. Learn more at http://www.thechannelcompany.com.