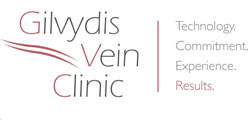 Sycamore, IL (PRWEB) February 09, 2015
Valentine's Day is a time to show loved ones how much they mean to us, but it's also a chance for us improve our sex appeal and our overall health. This year, the Gilvydis Vein Clinic (GVC) invites those who are suffering from restless, burning, itching, painful legs, or unsightly varicose veins, to attend one of two free varicose vein screenings this month: Friday, February 13th and Friday, February 20th, between 8:30 a.m. and 4 p.m.
"Valentine's Day is a time for romance and showing our loved ones affection, but it's hard to feel sexy or attractive with painful, varicose veins", said Dr. Gilvydis, who himself has dealt with varicose veins. "While we can't give people immediate results for this Valentine's Day, we can help them now, for beautiful legs this coming spring and summer."
Those interested in scheduling their free varicose vein screening are encouraged to call (815) 981-4742 to reserve their spot, as appointments are limited. The free screening will involve a quick consultation and an ultrasound exam to see if attendees have venous insufficiency, and if they are a candidate for treatment. The procedures offered at GVC are minimally invasive, quick, result in little to no downtime and are covered by most insurance plans.
About Gilvydis Vein Clinic
The Gilvydis Vein Clinic specializes in the treatment of venous disease and vein disorders such as varicose veins and spider veins. Led by Dr. Rimas Gilvydis, a board-certified interventional radiologist, who is passionate about helping people rid themselves of their varicose veins, as it's something he's personally suffered from. As a young man Dr. Gilvydis had varicose veins, so he has a personal understanding of what his patients are going through and how beneficial his treatment is to their quality of life. To learn more about the Gilvydis Vein Clinic, please call (815) 286-4627 or visit http://www.gilvydisvein.com
# # #