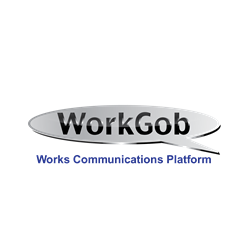 The Biggest Single problem with communication is the illusion it has taken place
London (PRWEB UK) 26 February 2015
Employee Engagement starts with communication according to Insights, which states that employees expect the instant, fun and globally-accessible aspects of social media in their personal life to carry over to their professional life. WorkGob offers a collaborative communication solution similar to those used on over 90% of the fortune 500 companies, and the standard facilities are free.
Great employees want to know where the organization is going and how their contribution plays a role.  One of the best ways to keep the organization headed towards the same goals is to increase the level of communication between senior leaders and your people according to insights. Building a sense of online community will help create connections between departments and strengthen the collaboration.
Implementing any strategy relies heavily on a good communication process and conversely, any strategy is likely to fail with insufficient dialog. Providing strategic unification across the organization gives a robust direction to all employees and enhances that avenue of communication from above.
Outdated communication processes negatively affect frontline performance in all service and retail industries. In a fast paced environment, WorkGob may be the solution to all communication and collaboration demands.
 
Not only has communication technology moved on, but so has our communication strategies and the amount of detail being communicated to the workforce. Furthermore, in modern times, employee turnover is higher than previous years, (49m more people will change employers in 2018 than in 2013 according to Slideshare), reducing an employees longevity of time in one company, and therefore reducing their level of expertise and knowledge. A combined effect of information overload and shorter employment lengths will impact front end service and require an appropriate modern fix.
 
Email, a method first developed in the war was an amazing step forward from snail mail, and still has its uses, but it is fiercely counter productive. The wonder of email when first developed was its ability to separate the bites of the message into many separate packets, delivered through many different routes that would all reassemble when arriving at their destination. This prevented any enemy capturing the message on route.
 
But email in the modern workplace (although secure) involves sifting through layers of repetitive, non-relevant messages and is the curse of many employees at all levels. These busy people will just be irritated because of the extra junk clogging up their inbox and will be distracted by the irrelevance. Email is dead as a group communication business tool. So what are the alternatives?
 
Possible solutions include collaborative programs or social networks, but each has their own set of shortcomings as a commercial communication solution. Social networks don't offer the privacy, or the facility to offer multi–group, multi-layer conversations and collaborative solutions and usually offer more project-based solutions rather than a platform which caters for all employees. Some platforms are difficult to join as they require a company email address, which not all employees have, and some are expensive for large numbers of employees to join.
An effective communication process will target pertinent items of communication to an individual without exposing them to excessive irrelevant messages, something that is not achievable with single tier communication. Additionally, two way (or even multi-directional) communication is essential to allow feedback and involvement.
WorkGob is one such platform that offers all the options and is free to join. It has captured the inclusive nature of social networking, aligned in a business format to inspire a holistic communication approach ensuring those important messages are sent and understood, whether it be product knowledge for front line staff or major strategic messages from high level management. Moreover it is easy for any user to join, and free for up to 99 users.
 
Over 90% of fortune 500 companies use a form of internal communication similar to WorkGob to enhance their communication that underpins their company strategy. Most of these use their own platforms created specifically for their employees.
George Bernard Shaw said "The Biggest Single problem with communication is the illusion it has taken place". Communication has to be sent, received and understood to be effective, and many times the sender will assume this is the case, simply because the message has been sent.
The cost of irrelevant communication in time, the cost of miscommunication in errors and the cost of missed communication resulting in a lack of knowledge is huge, and can all be avoided.
  
Many companies offer a collaborative communication process to be used in project scenarios, but why stop there? Communication should be limitless to allow people to make the fullest contribution to their colleagues, and equally, for staff to seek help and support from their company. Holistic communication can incorporate strategic messages, innovation, sharing of best practice, support and much more. All involving staff and building engagement and knowledge.
 
A fully informed, involved and engaged team leave nothing to chance and ensure their company is well represented. Communication is the key driver of this engagement.