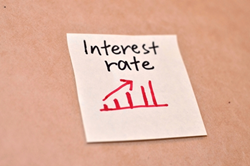 With gradually increasing housing payments, an adjustable-rate mortgage may cause concern that that borrowers current income may not be enough to cover the cost of future home payments
Chicago, IL (PRWEB) February 08, 2015
First-time home buyers have probably heard of the two types of mortgages: fixed-rate and adjustable-rate. However, buyers may be unsure which home loan is right for them. Compared to an adjustable-rate mortgage, fixed-rate mortgages are beneficial for first-time home buyers who want some stability in their monthly payments.
The Federal Savings Bank, a Midwest based veteran owned lender, has compiled fours tips for choosing a fixed-rate mortgage over other loan options.
Stay Ahead On Budget
With a fixed rate loan, one can plan ahead to make sure they can make payments on time by properly budgeting because they know what the payment is going to be each month.
Pay With Peace Of Mind That Payments Will Never Increase
Adjustable-rate mortgages are tied to the market, this time of structure means the interest rate could increase or decrease depending on the movements of the market. Fixed-rate mortgages do not carry the same risk and will remain the same in terms of interest from month to month. While with adjustable-rate mortgages, there is often a cap as to how high the rate will go up, according to a report from the Consumer Financial Protection Bureau on January 9th, homeowners with a fixed-rate mortgages don't have to pay attention to hitting a cap because they know what their rate is from the beginning of their contract.
Know That Housing Affordability Will Not Decrease
When rates increase, a homeowners ability to afford their adjustable-rate mortgage payments could worsen. Even an increase of a half a percent could raise the mortgage payment, making it harder to budget the mortgage. However, this isn't a problem with a fixed-rate mortgage.
Do Not Enter A Financial Contract That Will Change The Family/Personal Budget
With gradually increasing housing payments, an adjustable-rate mortgage may cause concern that that the current income may not be enough to cover the cost of future home payment. With a fixed-rate mortgage rate, one's income does not need to increase because their monthly mortgage payments remain the same.
Contact The Federal Savings Bank, a veteran owned bank, to learn more about fixed-rate mortgages.