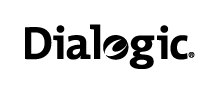 "The advent of NFV and SDN has brought about the biggest shift in networking in the past 20 years," said Heather Kirksey, director NFV, OPNFV.
Parsippany, NJ (PRWEB) February 09, 2015
Dialogic, a global leader in providing networking software and infrastructure solutions, today announced that it has joined the OPNFV Project, a community-led, industry supported open source reference platform for Network Functions Virtualization (NFV), as a Silver member to help advance NFV. Dialogic joins other Silver members including: Sprint, Orange, Broadcom, CITRIX, Alcatel-Lucent, CableLabs and CenturyLink.
OPNFV is an open source project focused on accelerating the evolution of NFV. OPNFV is establishing a carrier-grade, integrated, open source reference platform that industry peers will build together to advance the evolution of NFV and to ensure consistency, performance and interoperability among multiple open source components. It is expected to increase performance and power efficiency, improve reliability, availability and serviceability, and deliver comprehensive platform instrumentation.
Dialogic is active in developing NFV technologies with a strong focus on software-based infrastructure projects so aggressively moving to NFV is a next logical step in this progression. Dialogic has built several solutions based on NFV to help operators meet the changing demands of customers and quickly implement new business models.
"SDN and NFV are becoming widespread in the market, which opens doors for many opportunities for the telecom industry to innovate and provide new services much faster," said Jim Machi, senior vice president of product management and marketing at Dialogic. "Industry-wide collaboration on an open NFV platform will allow critical concerns to be addressed quickly and to build a common reference platform."
"The advent of NFV and SDN has brought about the biggest shift in networking in the past 20 years," said Heather Kirksey, director NFV, OPNFV. "To make these technologies successful, we need open collaboration to build a common foundation for the future of networks. We look forward to seeing Dialogic take an active role in helping OPNFV and open source NFV become successful."
As part of its Silver membership, Dialogic is dedicating employee resources to OPNFV to help build the reference platform for NFV.
About Open Platform for NFV (OPNFV)
Open Platform for NFV is a carrier-grade, integrated, open source reference platform intended to accelerate the introduction of new products and services using NFV. It brings together service providers, vendors and users to collaborate in an open forum on advancing the state-of-the-art in NFV. For more information, please visit: http://www.opnfv.org.
OPNFV is a Collaborative Project at The Linux Foundation. Linux Foundation Collaborative Projects are independently funded software projects that harness the power of collaborative development to fuel innovation across industries and ecosystems.http://www.linuxfoundation.org
Additional Resources
Getting Started with OPNFV
Joining the OPNFV Community
OPNFV Blog
OPNFV Events
About Dialogic:
Dialogic, the Network Fuel® company, inspires the world's leading service providers and application developers to elevate the performance of media-rich communications across the most advanced networks. We boost the reliability of any-to-any network connections, supercharge the impact of applications and amplify the capacity of congested networks. Forty-eight of the world's top 50 mobile operators and nearly 3,000 application developers rely on Dialogic to redefine the possible and exceed user expectations.
For more information on Dialogic and communications solutions energized by our technology, visit http://www.dialogic.com and http://www.dialogic.com/showcase. Also, visit our social media newsroom for the latest news, videos and blog posts.
Dialogic and Network Fuel are registered trademarks of Dialogic Corporation, or an affiliate or subsidiary thereof. Other trademarks mentioned and/or marked herein belong to their respective owners. This document discusses one or more open source products, systems and/or releases. Dialogic is not responsible for your decision to use open source in connection with Dialogic products (including without limitation those referred to herein), nor is Dialogic responsible for any present or future effects such usage might have, including without limitation effects on your products, your business, or your intellectual property rights.