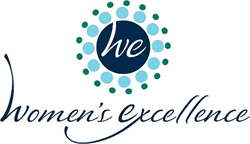 Lake Orion, Birmingham, Clarkston, Michigan (PRWEB) February 08, 2015
Nicole Stapp is a Board Certified Women's Health Nurse Practitioner, providing women's health care services with special interests in: adolescent health, annual well women exams, family planning, comprehensive prenatal and postpartum care, and health promotion.
Nicole received her Bachelors of Science in Nursing from Oakland University in 2004; she then pursued her Masters of Science in Nursing at Wayne State University in 2009. Her nursing experience includes: medical surgical, ambulatory/urgent care, and public health nursing.
Prior to obtaining her MSN, Nicole worked for Genesee County Health Department as a Public Health Nurse in their Family Planning clinic. It was here that Nicole became interested in women's health care, and decided to obtain her MSN specializing in women's health. Upon completing her MSN, she returned to the Health Department's Family Planning Clinic, where she specialized in preventative care to women through annual well women exams, contraceptive management, sexually transmitted infection screening and treatment.
Nicole's focus is promoting and empowering women to make sound choices when it comes to pre conception care and sexual health.
Women's Excellence is the most comprehensive obstetric and gynecologic office in Michigan. They also specialize in menopause, weight control, bladder control, endometriosis, robotic surgery, pelvic floor physical therapy, and midwifery services. The knowledgeable, well-trained, compassionate physicians and healthcare providers of Women's Excellence are taking new patients and are conveniently located in three locations throughout southeastern Michigan, Birmingham, Lake Orion and Clarkston. For more information, visit http://www.womensexcellence.com.