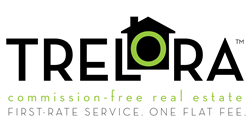 "How much of your money is paying for real estate and how much is being extracted for fees and fluff?"
Denver, CO (PRWEB) February 09, 2015
Commission-free real estate company, TRELORA, has launched a controversial new home search site that boldly displays broker commissions being offered on every property for sale in the greater Denver area, rewarding their buyers with a new paradigm in transparency and control.
Along with property information and photos, buyers using search.trelora.com can see the actual dollar amount each home's seller has earmarked to pay for a buyer's agent. This allows a savvy buyer to reappropriate thousands of extra dollars in the transaction without affecting the seller's expected proceeds by simply controlling his or her own agent's fees. This money can then be used to compete more aggressively in a multiple offer situation, reduce the purchase price, or build a more attractive deal in several other ways.
TRELORA's Founder & CEO, Joshua Hunt, explains, "Buyers are finally realizing that the money they bring to the closing table, whether a loan or cash, pays for everything in that transaction. If you're spending hundreds of thousands of dollars, don't you deserve to know how much of your money is paying for real estate and how much is being extracted for fees and fluff?"
In 2014, over 95% of sellers in Denver offered 2.8% or more of their home's sale price to pay for the buyer's agent. Hunt directly opposes this legacy approach to commission offerings by asserting, "The compensation for a buyer's agent must be determined by the person hiring that agent and writing the check: the buyer, not the seller. Every other professional industry keeps the paying customer in control; it's time for our industry to step up and do the same."
About TRELORA
TRELORA is the word REALTOR® jumbled. The disruptive brokerage has become a leading provider in the Colorado real estate community by doing what no other agent or brokerage has done: replacing commissions with a flat service fee on both sides of the transaction, while still providing all-inclusive client support, responsive communication, and expert service 7 days a week.
A highly standardized operational model supported by proprietary, cutting-edge technologies enables TRELORA's lead agents to negotiate and facilitate more transactions than 99% of agents in the state. As a result, TRELORA buyers and sellers enjoy a level of expertise and skill that is uncommon in other real estate agents without sacrificing compassion, advocacy, and personalized service.
TRELORA's "Commission-Free Real Estate" model keeps homeowners in control of their home equity and encourages every agent in town to price his or her services independently of a property's price tag. To date, TRELORA has saved homeowners more than $8 Million in real estate agent commissions.