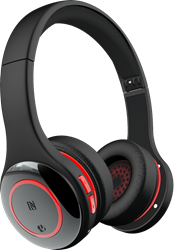 For the long term, the sky really is the limit when it comes to connecting our belongings, and environment to smart devices
Flint, Michigan (PRWEB) February 10, 2015
OEO Design, one of the leading manufacturers of consumer electronics in the Asian, and European markets has announced plans for its U.S. expansion.
OEO entered the U.S. marketplace late last year, selling high quality, discount electronics exclusively through online retailers Amazon and Rakuten, featuring their AIRbeats line of Audio products, and the Photokey+ smartphone camera remote, and item finder. OEO is now in the process of distribution negotiations with more traditional Brick and mortar chains, and with distributors representing small businesses.
Dave Forrest, VP of North American operations for OEO Design stated "OEO started off by selling waterproof speakers, wireless headphones, the Photokey+ online. These were products that are already successful in Europe and Asia, but earlier this year, OEO introduced the new Pink Photokey+ exclusively for the American market. This represents the first step in the introduction, and full investment of our U.S. operations."
Along with its current line of discount electronics and APP connected devices, OEO has plans on entering other new product categories "We are a company that has a passion for connecting devices to smart applications. For the near future we have plans expanding our product lines to include connected-home or home-automation, home audio, and gaming. For the long term, the sky really is the limit when it comes to connecting our belongings and environment to smart devices, and we hope to play a significant role in the future development here in Mid-Michigan."
The Mid-Michigan operation currently consists of shipping, receiving, quality control, marketing, and technical writing, departments. Other positions may arise as the company grows.
OEO design has just introduced its first home audio offering, a Wi-Fi music streaming device that can stream audio from smart phones, tablets, PCs, or Macs to existing speakers called the AIRbeats HD, and will be releasing a new in home, Wi-Fi streaming speaker, along with plans for new product introductions throughout the year.