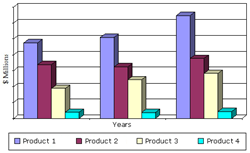 Wellesley, Mass. (PRWEB) February 09, 2015
BCC Research (http://www.bccresearch.com) reveals in its new report on breast cancer diagnostic and drug technologies that many side effects, adverse reactions and safety concerns have come to the fore due to the introduction of newer and innovative breast cancer drugs. Therefore, improved safety and efficacy drugs are needed for treating breast cancer effectively in the long run.
The global market for breast cancer diagnostic and drug technologies reached about $22.3 billion in 2014 and is expected to reach $27 billion in 2019, registering a compound annual growth rate (CAGR) of 4%. According to the American Cancer Society (ACS), by 2019 it is predicted that many new drugs and biosimilars will be on the market which will aid in the healthy gain of nearly $27 billion.
Breast cancer is the most common cancer in women worldwide, with nearly 1.7 million new cases diagnosed in 2012, and the second most common cancer overall. According to the National Cancer Institute (NCI), more than 200,000 women in the United States are diagnosed with breast cancer annually. However, death rates from breast cancer have been declining since 1989, with larger decreases in women younger than 50 years of age. Currently, there are more than 2.8 million breast cancer survivors in the United States. These decreases are believed to be the result of earlier detection through screening and increased awareness, as well as improved treatment.
On a brighter side, newer and more effective treatments have helped decrease the mortality and improved survival rates. "Education and screening are two additional primary components of early detection efforts. Investment in new ways to treat breast cancer is an ongoing effort and preventing breast cancer deaths is needed," says BCC Research analyst Usha Nagavarapu. "Personalized breast cancer diagnostics in combination with drug therapy is a growing market that is estimated to reach nearly $14.1 billion by 2019. The use of these diagnostic tests helps doctors determine which treatments are best for individual patients."
Breast Cancer Diagnostic and Drug Technologies: Global Markets provides a detailed overview and thorough analysis of the present and future global market for breast cancer diagnostics and drug technologies. The research also includes market characterization, opportunities, unmet needs associated with breast cancer, competitive assessment, product profiles of major marketed products and promising drugs in the pipeline, an overview of discontinued projects, implications for future market competition and the key players in the breast cancer drug and diagnostics market.
Editors and reporters who wish to speak with the analyst should contact Steven Cumming at steven.cumming(at)bccresearch(dot)com.
About BCC Research
BCC Research publishes market research reports that make organizations worldwide more profitable with intelligence that drives smart business decisions. These reports cover today's major industrial and technology sectors, including emerging markets. For more than 40 years we've helped customers identify new market opportunities with accurate and reliable data and insight, including market sizing, forecasting, industry overviews, and identification of significant trends and key market participants. We partner with analysts who are experts in specific areas of industry and technology, providing unbiased measurements and assessments of global markets. Recently selected as the world's greatest market research company, BCC Research is a unit of Eli Global, LLC. Visit our website at http://www.bccresearch.com. Contact us: (+1) 781-489-7301 (U.S. Eastern Time), or email information(at)bccresearch(dot)com.