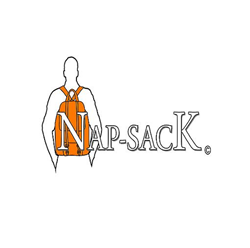 Take Action Now!
Gainesville, FL (PRWEB) February 11, 2015
Online platforms designed to create and spread awareness for both local and worldwide injustices are not a new concept—but the creators of Nap-sacK.org believed that online petitions had much room for improvement. It is for this reason that they launched their new website on February 9, 2015.
Nap-SacK not only allows anyone from around the globe to sign petitions for the causes they believe in, but takes things one step further by creating a social networking site which allows users to participate in ongoing debates and discussions of the social topics they are most passionate about.
The concept is to create "A social website with a purpose." Like many other social networking websites, users can post updates to their profile—but the difference is that all conversations are built around social topics or social debates.
Anyone and everyone can launch a petition, which will be hand-delivered with video confirmation. Petitions can be made available to either the general public, or only to the Nap-SacK community.
"Instead of signing a petition and waiting for the updates, our website allows members to easily ask questions and continue the conversation. Instead of signing a petition here or there, we create a community that remains active in their efforts to encourage positive social change."
Signing and supporting petitions is not the only reason to join Nap-SacK. The unique social site also has a Debate Forum designed to encourage stimulating and intelligent conversation—as well as a news feed that directs to major news media from around the globe. It also allows members to create internal groups designed to discuss both fun and social topics they are passionate about.
The site is not all serious, and also has a section for entertaining videos—as well as events that users may be interested in attending. In fact, site users can even create their own events and invite other Nap-SacK members to attend.
In an effort to call essential attention to the causes members support, Nap-Sack aims to attract the attention of a minimum of 10,000 users in their first 90 days. To learn more about how to launch an online petition, from anywhere in the world—or to view the new social website please visit of Nap-sacK.org.