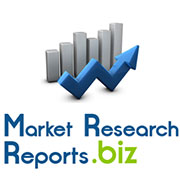 Albany, NY (PRWEB) February 10, 2015
The research report discusses the current market scenario and its results on the future of the market for display IC in the world, with special focus on the Chinese display IC market.
The market study titled "Global and China Display IC Industry Report, 2014-2015" offers an informative report, having in-depth analysis of past performances, current trends, and future prospects of the display IC market in China and across the globe.
View Full Report at http://www.marketresearchreports.biz/analysis/242747
The research report majorly focuses on the developmental trends of liquid-crystal display IC and touch IC. It offers analysis on the downstream markets for LCD IC and touch IC as well as on the respective industries. It also provides a study on ten LCD driver IC suppliers and thirteen touch IC suppliers, and peripheral operators.
The mobile phone market in China experienced its first decline in the past 15 years in 2014. A 21.9% rate of declination was registered in the cumulative shipment in China. The shipment of handsets within domestic brands has decreased by 23.3%. The smartphone shipment in China was valued at 389 million in 2014, which indicated China is still dominant in the global smartphone market, but this number signified an 8.2% drop on the 2013 numbers.
Tablet PC shipment dropped for three consecutive quarters. 4K television is the only segment that is inclining in current times. After witnessing the first replacement wave, where LCD replaced CRT, the television industry is facing the second tide of replacement. Larger screens, lesser prices and better high-resolution program sources are acting as catalysts in the television market.
Download Detail Report With Complete TOC at http://www.marketresearchreports.biz/analysis/242747
Touch IC witnessed a significant slowdown in 2014. The production of on-cell/in-cell was notably enhanced, while the rates degraded. For instance, touch IC ASP of FocalTech was NTD47.28, NTD27.98, and NTD18.15 in 2011, 2013, and in the third quarter of 2014, respectively. This trend represents a decline rate of 61.6 %.
It is a trend that on-cell/in-cell utilizes the arrangement of LCD driver IC and touch IC that needs increased costs but strengthens the performance and cuts down on the supply chain. In 2018, the market share of on-cell/in-cell is likely to exceed 65% of the overall display IC market in China and the world.
In order to maintain the customer base and for prompt opening of the display IC market while launching new products, touch IC suppliers have decreased rates to capture the market amidst a slow mobile phone market, resulting in the quick decrement in their gross margin. The trend will remain in effect in 2015, and ASP may drop by 20-30%.
Explore All Semiconductors Market Research Reports at http://www.marketresearchreports.biz/category/63
Small-time out-cell touch IC suppliers will feel difficulty in surviving independently in future, and hence, they may be purchased by LCD driver IC suppliers or be shut down. Touch IC suppliers must evade mobile phones and tablet PC markets, as the industrial control market and the automotive industry are better options for them.
About MarketResearchReports.biz
Marketresearchreports.biz is the most comprehensive collection of market research reports, supporting clients' market intelligence needs with over 100,000 market research reports, company profiles, data books, and regional market profits in its repository. We also offer consulting support for custom market research needs.
Our document database is updated by the hour, which means that our customers always have access to fresh data spanning over 300 industries. From Fortune 500 companies to SMEs, Marketresearchreports.biz has built a veritable reputation for fulfilling the most exacting market research needs.
Contact:
Atil Chaudhari
State Tower
90 State Street,
Suite 700, Albany
NY 12207, United States
Toll Free: 866-997-4948
Email: sales(At)marketresearchreports(Dot)biz
Browse Blog at http://businessmonitorinternational.wordpress.com/