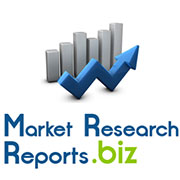 Albany, NY (PRWEB) February 09, 2015
The report covers an in-depth analysis of the assessment of the SON and associated mobile network optimization ecosystem, further including market challenges, key drivers, OpEx and CapEx savings potential, value-chain analysis, vendor analysis, SON deployment case studies, use cases, and future roadmap to understand the nature and strategies of this market.
View Full Report at http://www.marketresearchreports.biz/analysis/192865
The self-organizing networks (SON) makes more out of the basic operations from healing, optimizing, automating configurations and other manual staff work combined. SON technology helps to minimize the lifecycle expense of running a wireless carrier network by purging the needs of troubleshoots, manual configuration of equipment or other dynamic optimizing operations. Self-organizing network (SON) technology helps in significantly minimizing the cost of the carrier's services while improving the OpEx to revenue ratio.
SON technology can enable wireless carriers and is easy and quick to install. It ensures optimal network functioning or network expansions by deploying additional nodes found in line with user distribution profile and rapidly changing traffic. In addition, wireless carriers can save up to 35% of the total electrical power consumption.
Download Detail Report With Complete TOC at http://www.marketresearchreports.biz/sample/sample/192865
This draws a clear picture that wireless carriers are keen to capitalize on SON amid the growing demand for mobile broadband connectivity. Wireless carriers will also minimize the rollout delays and other operational expenses related with ongoing LTE and small-cell deployments.
Estimates of how a Tier 1 wireless carrier can save around 32% of its overall OpEx are covered in this report. The study also shows how SON can be employed by OpEx across the RAN, mobile backhaul, and mobile core segments of the network. Typically targeted and utilized for the Radio Access Network (RAN) segment of wireless carrier networks, SON technology is now increasingly and widely being utilized in the mobile backhaul and mobile core segments. The overall SON technology ecosystem is witnessing a growing convergence with other technological innovations such as Deep Packet Inspection (DPI) and Big Data analytics.
The report presents revenue forecasts for the self-organizing networks (SON) market with individual projections for 8 SON submarkets ranging from 2014 to 2020, along with historical figures for 2010, 2011, 2012, and 2013.
Explore All Signals and Systems Telecom Market Research Reports at http://www.marketresearchreports.biz/publisher/45
The report states that by 2016, the Asia-Pacific region will account for nearly 40% of the global mobile network optimization market. However, despite major challenges pertaining to the multi-vendor interoperability and implementation complexities, SON revenue is expected to increase to more than US$3 billion by the end of 2016. This value will defeat the conventional mobile network optimization revenue by over 20%. The report covers information about the profiles and strategies of more than 60 SON ecosystem players operating in this market.
About MarketResearchReports.biz
Marketresearchreports.biz is the most comprehensive collection of market research reports, supporting clients' market intelligence needs with over 100,000 market research reports, company profiles, data books, and regional market profits in its repository. We also offer consulting support for custom market research needs.
Our document database is updated by the hour, which means that our customers always have access to fresh data spanning over 300 industries. From Fortune 500 companies to SMEs, Marketresearchreports.biz has built a veritable reputation for fulfilling the most exacting market research needs.
Contact:
Atil Chuadhari
State Tower
90 State Street,
Suite 700,
Albany NY 12207
United States
USA - Canada Toll Free: Toll Free: 866-997-4948
Email: sales(at)marketresearchreports(dot)biz