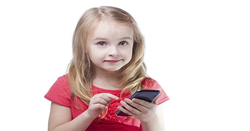 Children and teens think that the internet is safe because they can be anonymous all they want.
London, UK (PRWEB) February 09, 2015
NoBullying believes cyberbullying in Canada is reaching unprecedented highs. With the liberties the internet provides, stalkers and cyberbullies have more avenues than ever to attack their victims. What are victims of cyber bullying, lawmakers and government officials doing about cyber bullying in Canada? NoBullying finds the answers in an article titled "Cyberbullying All over Canada", released today.
The increase in the number of attacks, plus the brutality of the crimes being committed behind the facade of a computer screen have forced Canadian lawmakers to begin drafting legislation to deal with all sorts of cyber attacks, harassment, prejudice and discrimination found online targeted by or towards Canadians.
Cyber Bullying Statistics in Canada can be shocking, According to this source published in 2014 by Prevnet, Canadian youth are extremely active socially through the internet, at least 94 percent of Canadian youth have accounts on Facebook and 1 in 3 Canadian youths report being the victim of a cyberbullying attack with almost one quarter of Canadian youths report being involved in some type of cyberbullying behavior.
Another trend spotted by NoBullying in relation to cyber bullying in Canada is that some Canadian teens will often create a fictitious social media account to bully another student and then delete the account if they feel they are going to be caught.
Canada has released its own cyberbullying law in 2014, titled "Protecting Canadians from Online Crime Act", the act drew on some parts of the Bill C-13, also aimed at tackling cyber bullying in Canada. The Online Crime act now makes the distribution of intimate images (both photos and videos) without the consent of the person(s) shown in the images a crime. Also, for any type of criminal cyberbullying under investigation, Police can compel Internet Service Providers to preserve information that is data about communications or tracking of transactions.
According to the same act, for any type of criminal cyberbullying under investigation, Police can get investigative warrants easier so they may intercept private communications. This extends to all forms of telecommunications on any type of device.
Even when it comes to bullying in school in Canada, schools have the legal requirement to maintain a safe environment for students and workers. If a cyber bully creates an unsafe environment, where a person is afraid to go to school or work because of exclusion by others, teasing, or violence, the school or employer must take actions that are appropriate to stop the bullying behavior whether in person or online.
Ciaran Connolly, Co Founder of NoBullying says "Children and teens think that the internet is safe because they can be anonymous all they want. Recent cases of trolling, cyber bullying and identity theft prove otherwise. Once someone is online, there is always a risk of some sort."
He added that parents and teachers should make a point to educate the younger generations about the sad outcome of neglecting one's safety online and offline. According to Connolly, it is quite imperative to press for more firm laws condemning all acts of bullying and harassment.
NoBullying.com features many pages dedicated to parents, teens, teachers, health professionals as well as posts related to cyber safety and the latest news about law making concerning curbing Bullying worldwide as well as inspirational Bullying Poems and famous Bullying Quotes.
The website regularly updates its bullying statistics and cyber bullying statistics as it is essential to understand how widespread the bullying epidemic is. It also regularly runs cyber bullying surveys and questionnaires to get recent updated statistics on everything related to cyberbullying.
He also added that anyone suffering from bullying in any form or way can always find advice and help on the NoBullying website – and if anyone is suffering from severe consequences of bullying or harassment such as depression or suicidal thoughts, the best thing is to talk to someone locally – a parent, teacher or local organization that has been set up to help with specialized councilors to deal with this topic.