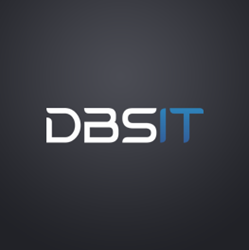 Perth, Australia (PRWEB) February 10, 2015
Located in Perth, Western Australia, DBSIT have been going above and beyond for their clients for the last 8 years. The software development company has recently announced that it will be offering its services to Perth's insurance industry.
DBSIT offer services in consulting, IT support services, and software development. They've been helping local businesses grow since 2007, and are excited to be branching out to the insurance industry.
A spokesman for the company recently remarked, "This is excellent news for both DBSIT, local insurance companies, and their customers, who will be dealt with more efficiently than ever before. We look froward to working with the insurance industry in Perth."
What does this mean for insurance companies and their customers? With improved software, insurance reps will be able to service customers more effectively, and customers are likely to find their experience far more pleasant. They can expect shorter wait times, and less back-end problems with their account.
Employees of these companies will also find that their jobs will be more pleasant, as the software will have been designed to fit their needs.
DBSIT are hoping that working with the industry will allow insurance companies to better reach out to Perth residents who are under insured.
When asked about this the spokesman replied, "Many people are unaware of their insurance options, or are under the impression that they can't afford insurance. This creates a great deal of stress, and our hope is that by working with the insurance industry, we can help them make the whole process streamlined, and less stressful for local Perth residents."
DBSIT have worked with a wide range of industries, and their strong focus on client satisfaction have helped them stand out from the competition. They have a systematic approach for working with clients, which ensures that everything goes right first time.
Because they parter with the most innovative IT companies around the world, DBSIT provide cutting-edge solutions, and their people are well versed in solving complicated problems, and thinking outside of the box.
DBSIT understand that each company has different values and needs. They are well versed in adjusting their approach depending on both the business and the industry, and this customisation has served them well as they have worked in may different industries Australia wide, including banking, retail, mining, oil, gas, and financial services.
DBSIT also offer both remote and onsite assistance 7 days a week. This is a breath of fresh air, and provides insurance companies with the assurance that DBSIT will be there to help in the unlikely event that something goes wrong.
Working with the insurance industry is sure to provide even more improved growth rates for 2015, and with many projects on the go, the year is already off to a successful start.
This opportunity is also sure to be profitable for the insurance industry in Perth, which is excellent news for the local economy.
This commitment to local businesses is nothing new for DBSIT, who have long been providing Perth companies with innovative software development solutions.