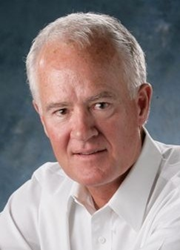 We can't wait to demonstrate how learning can and will be fun moving forward.
Austin, Texas (PRWEB) February 10, 2015
Certification Game, Inc. announced today that they will be debuting their first course, the Support Center Analyst Course, at the *HDI 2015 Conference & Expo, a global conference for the technical service and support industry. Certification Game will be demonstrating their eLearning course as an exhibitor on the expo floor.
In its twenty-fifth year, HDI 2015 is expected to host 2,400 technical service and support professionals from all over the globe, and is the perfect venue for Certification Game to launch because the company's first course is geared towards support analysts desiring to be certified in their position. The Support Center Analyst Course is for any company or any support center manager that values their frontline technical staff and wants to provide world-class technical support. Their front line staff taking this course should easily pass the HDI Support Center Analyst certification exam.
"As the founder of HDI, and knowing the community as well as I do, HDI 2015 is the perfect venue for our debut. It'll be good to share our new venture with old friends and newcomers alike," Ron Muns, co-founder and CEO of Certification Game, said, "We're excited to demonstrate how the Support Center Analyst Course can help those frontline support analysts pass the HDI Support Center Analyst certification exam with ease, but also show how we can help companies increase pass rates on their training investments they make in their employees."
About Certification Game, Inc.
Certification Game, Inc. is an Austin, Texas based company that is focused on building online training courses to prepare learners for professional certifications. The concept of the company is 'Serious Learning, Not So Boring,' with a focus on building certification courses that will help the learner qualify for a new job, promotion, or a professional certification. Uniquely, Certification Game courses incorporate game mechanics in order to make learning more fun and engaging for the participant. The founders, Ron Muns and Cole Leslie, come from the IT service management and green energy fields respectively.