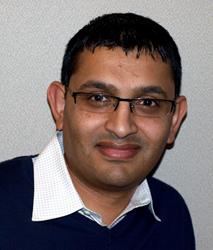 Scranton, Pennsylvania (PRWEB) February 12, 2015
Third-party logistics provider Kane Is Able, Inc. (KANE -- http://www.kaneisable.com) has appointed Satu Mehta Senior Vice President of Business Integration. He will be responsible for integration of acquired companies and due diligence for planned growth and future acquisitions. Mehta will also focus on building existing customer relationships and developing KANE's co-packing business. He will report to KANE CEO and President, Mike Gardner.
Prior to KANE, Mehta was Vice President of Operations at Coregistics, where he led all operations and information systems initiatives for this contract packaging and supply chain execution company. Mehta had profit and loss responsibility for all 10 Coregistics locations in the U.S.
Mehta began his career with Triumph Motorcycles North America, where he held sales and operations leadership positions and was a member of a small executive team providing overall strategic direction and financial oversight for the company. Mehta brings a wide range of strategic capabilities to KANE and its customers, including business innovation, supply chain management, budgeting and cost control, change management, project management and team building.
About Kane Is Able
Kane Is Able is a third-party logistics provider that helps manufacturers and their retail partners efficiently and effectively distribute goods throughout the United States. KANE's value-added logistics solutions include retail consolidation, shared distribution, people logistics, and transportation solutions. For more information, visit KANE at http://www.kaneisable.com.