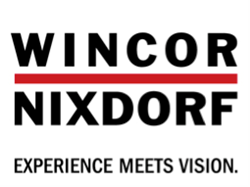 Austin, Texas (PRWEB) February 09, 2015
Wincor Nixdorf today announced that it is hosting a free webinar with ATM Marketplace on February 10 at 10:00 AM EST. This event will discuss the best practices for implementing a multi-layered security approach that's needed to stop threats to ATMs and POS systems, customer data and proprietary information.
Malware attacks are not only increasing in frequency, but they're becoming more sophisticated in nature, combining known and successful methodologies with new tactics. To combat this growing threat: banks; ATM fleet owners; and retailers need to know about the latest techniques and technologies that are available to secure their assets.
In this webinar, Wincor Nixdorf Senior Trusted Advisor Terence Devereux and ATM Marketplace Editor Suzanne Cluckey will discuss historical and newly-evolving attack scenarios. Devereux will present 9 tightly integrated security layers that form the "Onion" approach to protecting ATMs POS devices, operating systems, and customer data. This model ensures that if one security layer fails, others will take over to shield and secure an organization's critical assets.
The Webinar will also review the findings of a recently completed security audit, and it will discuss steps that banks and ATM fleet owners need to take to satisfy all applicable PCI DSS requirements.
"Securing ATMs and POS devices isn't just about preventing monetary losses – it's also about protecting something far more valuable, which is your customer's trust," states Terence Devereux. "A smart way to deliver security is by implementing a layered, Onion approach that can catch continuously-evolving threats:" This webinar will present the necessary security guidance needed to create a protective shield against all kinds of physical and logical attacks."
To register for the free webinar, please visit: (http://www.atmmarketplace.com/whitepapers/live-webinar-atm-security-using-the-onion-model-to-repel-software-attacks/).
The onion model is part of Wincor Nixdorf's 365° security concept to protect self-service systems against physical and logical attacks. The concept's solutions protect self-service networks, secure customer and company data, and also detect cases of fraud before they occur – 365 days a year. Wincor Nixdorf will shortly be publishing a white paper on its 365° security concept.
About Wincor Nixdorf:
Wincor Nixdorf is one of the world's most successful IT solution specialists for process optimization at the consumer touch-point, covering its core industries of banking and retail. With its U.S. headquarters located in Austin, Texas, Wincor Nixdorf Inc. provides a broad range of innovative hardware and software solutions, complemented by high-end services to many of the world's biggest and most well-known business organizations, raising the overall efficiency of procedures and workflow to improve consumer engagement and reduce operational costs. Wincor Nixdorf has a presence in more than 130 countries and annual sales revenue of approximately $3 billion. For more information, visit http://www.wincor-nixdorf.com/usa.