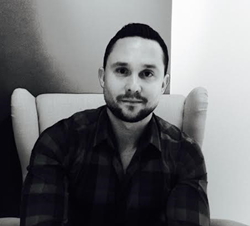 Businesses sign up for leads without understanding what they're getting into, only to cancel the service as soon as they can.
(PRWEB) February 11, 2015
Leads are important. Whether it's a group of ten operating out of a small office or one man operating out of his garage, businesses need a steady influx of leads in order to stay afloat. However, according to TalkLocal's VP of Sales Paul Murskov, some of the methods businesses use to buy leads are problematic in terms of their impact on the Return-On-Investment (ROI).
"Most companies in the lead generation industry have extremely high churn rates. Businesses sign up for leads without understanding what they're getting into, only to cancel the service as soon as they can", Paul explains.
Adding that he's tried all sorts of lead generation services in his nearly two decade long sales career, he offered warnings about three major lead generation models: Pay-Per-Click, Subscription Based, and Pay-Per-Lead.
The Pay-Per-Click (PPC) Model: Quantity Over Quality
In order to drive leads with Pay-Per-Click, small businesses pay publishers to direct traffic from the publishers' websites or search engines to the business owners' web pages. As Paul explains, "the problem with this type of lead is how the ROI can be calculated compared to how the business is charged for the ad". According to Paul, every time an advertisement is clicked, the business has to pay the service a fee regardless of whether or not the person behind the click is a genuine prospective customer.
"As a business owner, it's important to know who is actually clicking on your ad, and determine whether or not they're a serious prospect. Are they even in your country, let alone service area?", he said. Lamenting the "incalculability of viable leads", Paul concluded that PPC advertising, compared to the potential cost of maintaining the ad, is an unreliable investment at best and a complete waste at worst.
Subscription Based Services: Client Hostage-Taking
Many small businesses have recently begun resorting to subscription-based lead generation services in order to acquire new customers. "What many small business owners don't consider," Paul warns, "is that while business needs may vary, and even lead numbers and quality may vary from month-to-month and week-to-week, the cost to the business remains the same- making it impossible to maintain a higher ROI". The worst part, according to Paul, is that these companies typically charge start-up fees, lock businesses into contracts requiring monthly or bi-monthly payments in order to procure leads, and penalize businesses with cancellation fees if they wish to end the service.
Arguing that businesses need the flexibility to lower, pause, or cancel lead generation according to their needs so that they keep their costs in line with the leads they pay for, Paul compares subscription based services to "a ransom".
"At TalkLocal, for example, we stand by the conviction that we want to earn our client's business, not hold them hostage. And, if we don't earn it, it's we who should be penalized, not the client. So, the practice just doesn't sit right with me", Paul explained.
The Pay-Per-Lead Model: Biting Off More Than SMBs Can Chew
As an alternative to subscription services, many businesses opt for Pay-Per-Lead companies. However, according to MarketingSherpa, 79% of leads will never convert into sales due to a lack of nurturing. As Paul explains, "The average small businessman or contractor is usually out and about working a job and might not be able to follow up on all the leads sent his way". So, with such a low probability of even talking to the prospect let alone making a sale, "why would anyone pay for pay-per-lead services", paul said, adding that "those who want to invest hard earned money in things they don't intend to use, I suggest stamp collecting - not leads".
Pay-Per-Conversation: An Alternative
Fortunately, according to Paul Murskov, there are lead generation services out there which thrive on lead quality, flexibility, and reduce waste. TalkLocal, for example, uses a unique Pay-Per-Conversation lead generation model. With TalkLocal, businesses get matched and connected by phone to the right consumers in about 90 seconds. TalkLocal matches businesses to consumers based on location, schedule, job type and more. Matching businesses get a free lead preview with the option to talk to the customer immediately. All of this is to ensure lead quality. Businesses can accept or decline any lead, adjust their preferences for lead quantity and type, and even pause or cancel the service without penalty. No hostage-taking. Finally, businesses only pay a small flat rate for the live consumers they actually speak to in real time.
TalkLocal raised $4 million in venture funding, has served in 49 states and recently marked its one millionth service request call. Connect on Linkedin, Facebook, and Twitter.