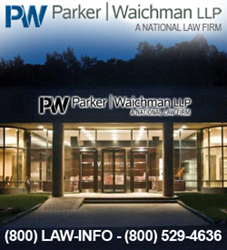 We represent numerous individuals in lawsuits over injuries and side effects allegedly caused by defective drugs and medical devices," said Mr. Falkowitz
Port Washington, New York (PRWEB) February 10, 2015
Parker Waichman LLP, a national law firm committed to fighting for victims of defective drugs and medical devices, is commenting on a Risperdal (risperidone) lawsuit that has gone to trial in the Philadelphia County Court of Common Pleas. According to court documents, the lawsuit alleges that Janssen Pharmaceuticals and parent company Johnson & Johnson failed to warn doctors that its antipsychotic drug Risperdal could cause gynecomastia, or abnormal breast growth in men. The case is P.P. et al. v. Janssen Pharmaceuticals Inc. et al., case number 120401997, in the Philadelphia County Court of Common Pleas.
The lawsuit was filed on behalf of a 20-year-old man from Alabama, court records indicate. At the age of eight, he was prescribed Risperdal to treat behaviors associated with autism. The drug caused him to develop large, female-like breasts that later had to be removed through a double mastectomy, the suit alleges.
According to the lawsuit, the U.S. Food and Drug Administration (FDA) did not approve Risperdal for children when the plaintiff began taking the drug. Using a drug or medical device in any manner not approved by the FDA is considered "off-label" use of that product.
Doctors are allowed to prescribe drugs off-label at their own discretion; however, it is illegal for pharmaceutical companies to promote such usage, according to Parker Waichman LLP.
The lawsuit alleges that Janssen engaged in off-label marketing of Risperdal and that the company never adequately informed the plaintiff's physician that Risperdal could increase prolactin levels, which is known to stimulate breast growth. The lawsuit also alleges that Janssen engineered data in an attempt to represent Risperdal in a favorable light.
Janssen stated in opening arguments that the product labeling included information about elevated prolactin levels and a reference to gynecomastia; plaintiffs argued that this labeling was inadequate. Janssen claimed that the risk of gynecomastia was one in 1,000; however, allegations indicate that the actual risk is three or four out of 100. Allegedly, an internal study conducted by Janssen revealed elevated prolactin levels in 87 percent of children taking Risperdal.
According to Parker Waichman LLP, a number of Risperdal patients may have developed gynecomastia. "Pharmaceutical companies have a duty to adequately inform consumers and their physicians about any risks associated with a drug," said Gary Falkowitz, Managing Attorney at Parker Waichman LLP.
There are more than 700 Risperdal lawsuits filed in state and federal courts nationwide pending in: In Re: Risperdal Litigation, Case Number 100300296, Parker Waichman LLP notes. These lawsuits also allege that Risperdal caused gynecomastia. "We represent numerous individuals in lawsuits over injuries and side effects allegedly caused by defective drugs and medical devices," said Mr. Falkowitz. "Our firm continues to offer free, no-obligation legal consultations to anyone with questions about their legal rights."
For more information concerning drug reactions, please visit Parker Waichman's Defective Drug page on its website at http://www.yourlawyer.com. Free case evaluations are also available by calling 1-800-LAW-INFO.