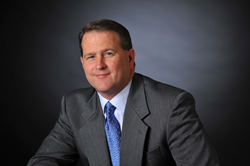 Force 3's Cisco Master Security Specialization is an outstanding achievement.
Crofton, Maryland (PRWEB) February 09, 2015
Force 3, the network security company, announced today that it has achieved the Cisco® Master Security Specialization. This specialization recognizes Force 3 as having fulfilled the training requirements and program prerequisites to sell, deploy and support highly sophisticated Cisco network security solutions.
"We're very proud to announce that Force 3 has been re certified with Cisco's Master Security Specialization," said Mike Greaney, Force 3's CEO. "This prestigious specialization serves as a key differentiator for Force 3. It reinforces our role as the network security company and further enhances our ability to securely design, deploy, support and maintain our customers' technology needs."
"The Cisco Master Security Specialization is designed to recognize resale channel partners who have taken the steps to be able to deliver a self-defending network consisting of integrated, collaborative and adaptive security solutions and full life-cycle services," said Edison Peres, senior vice president of worldwide channels at Cisco. "Force 3's Cisco Master Security Specialization is an outstanding achievement."
The Cisco Master Security Specialization is designed to recognize an elite group of resale channel partners who have invested in the most in-depth technology skills and have demonstrated success in providing services for Cisco's value-added security solutions.
To achieve the Master Security Specialization, partners must first attain the Cisco Advanced Security Specialization. Partners must then meet a series of stringent requirements in three categories: technology capabilities, sales expertise and Cisco Lifecycle Services. Channel partners must meet a number of Cisco and industry-standard technical certification requirements; provide customer references that document Cisco prescribed design and deployment capabilities; and supply evidence that they have the infrastructure to support a full menu of Lifecycle Services offerings and capabilities.
The Cisco Resale Channel Program provides a framework for partners to build the sales, technical and Cisco Lifecycle Services skills required to deliver Cisco solutions to end customers. Through the program's specializations and certifications, Cisco recognizes a partner's expertise in deploying solutions based on Cisco advanced technologies and services. Using a third-party audit process, the program validates a partner's technology skills, business practices, customer satisfaction, presales and post sales support capabilities, and other critical factors that customers consider when choosing a trusted partner.
About Force 3
Force 3 is the network security company. For over two decades, Force 3 has securely delivered and supported Security, Collaboration, Wireless, Virtualization, Next Generation Networking and IT Support solutions for Federal agencies. With headquarters in Crofton, Md. and offices in Herndon, Va., Force 3 has a relentless focus on customer success through innovation, unique solutions and highly trained, passionate people. Our dedication and commitment has earned the highest accolades from customers and partners. For more information, please visit http://www.force3.com.
Cisco and the Cisco logo are trademarks or registered trademarks of Cisco and/or its affiliates in the U.S. and other countries.