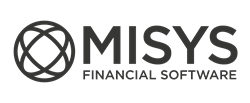 "Because of their expertise in core banking operations, they are a significant addition to our InFusion Partner programme and a powerful vehicle for developing our ecosystem in the Polish market."Brian Gibson, Misys VP Partners & Ecosystem
(PRWEB UK) 10 February 2015
Sygnity S.A. and Misys, the leading financial software company, have signed a strategic partnership agreement which covers the Polish market. By joining the Misys InFusion programme, Sygnity has joined a prestigious international group of Misys partner companies. This partnership significantly enhances Sygnity's presence and capability in the Polish banking sector.
Sygnity has deep experience in supporting key core banking operations, such as credit management, mobile banking and banking automation. These solutions are related to the needs of banks in retail, corporate and investment, as well as distribution channels for banking products and services, such as mobile and online. Sygnity's highly-skilled consultants have a deep knowledge of both Misys FusionBanking and Digital Channels. Through a number of acquisitions Sygnity now has one of the largest specialist IT workforces in Poland, with over 1,500 staff.
Bogdan Zborowski, Sygnity Vice-President of the Management Board responsible for Sales, stated: "Our knowledge of the Polish market, combined with our expertise in key banking operations, will perfectly complement the capabilities of Misys in the core banking sector. We both have an innovative approach to designing and launching services, especially in the online and mobile sectors. This partnership will enable us to create even more value for banks and financial institutions."
"Sygnity are a well-known and respected brand in the Polish market," commented Brian Gibson, Misys VP Partners & Ecosystem. "Because of their expertise in core banking operations, they are a significant addition to our InFusion Partner programme and a powerful vehicle for developing our ecosystem in the Polish market."
By joining the Misys InFusion Partner programme, Sygnity enhances its position as a leader in banking and financial sector solutions. One of Sygnity's core objectives is to strengthen its position in the Polish IT market as a provider of professional IT consulting services for core banking systems, including online and mobile banking systems as well as treasury and trading solutions. Partnering with Misys is a major milestone in achieving this objective.

For further information please contact:
Edward Taylor
Director – External Communications
T: +44 (0)20 3320 5530
E: edward.taylor(at)misys.com
http://www.misys.com
About Misys
Misys is at the forefront of the financial software industry, providing the broadest portfolio of banking, capital markets, investment management and risk solutions available on the market. With more than 2,000 customers in 130 countries our team of domain experts, combined with our partner eco-system, have an unparalleled ability to address industry requirements at both a global and local level. We connect systems, collect data and create intelligent information to drive smarter business decisions. To learn more about how our Fusion software portfolio can deliver a holistic view of your operations, and help you to solve your most complex challenges, please visit http://www.misys.com and follow @MisysFS on Twitter.
For further information please contact:
Danuta Raczkiewicz-Chenczke
Chairman of the Board of the General Partner
Rc2 RACZKIEWICZ CHENCZKE CONSULTANTS
T: +48 22 435 11 60; M: +48 506 074 642;
E: danuta.raczkiewicz(at)rc2.pl
http://www.rc2.pl
About Sygnity
Sygnity has been operating in the Polish market for over 20 years. We have completed thousands of projects for clients from all sectors of the Polish economy, in both commercial and public institutions. Through a series of targeted acquisitions, we now employ over 1,500 workers and have one of the largest teams of experts on the Polish IT market. Our core areas of focus include consulting, software production and implementation, integration solutions, audit and software testing, infrastructure provision and IT outsourcing.
http://www.sygnity.pl