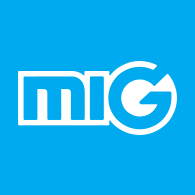 Partnering with DealerSocket is thrilling for MIG because our solutions help them achieve their organizational goals through our live event and creative technology capabilities.
Boca Raton, FL. (PRWEB) February 10, 2015
Multi Image Group (MIG), an internationally recognized South Florida corporate communications agency, has won the Best Small Island Booth Award for the 2015 National Automobile Dealers Association Convention & Expo this year held at the Moscone Center in San Francisco, CA for their client DealerSocket (the creators of the automotive industry's most comprehensive informational technology solutions). Last year Multi Image Group won the award for Best Medium Island Booth at the same show for TD Bank. 2014 was the first year in NADA's history that they gave out booth awards.
Multi Image Group transformed the DealerSocket booth through their innovative use of touchscreen and experiential technology that attracts audiences and keeps them engaged continuously once they start interacting with it. DealerSocket's Director of Marketing, Brandon Piersant, commented on how the booth was consistently at high capacity and that there were no low points throughout the event.
"Partnering with DealerSocket is thrilling for MIG," said Victoria Mallow, National Accounts Executive for MIG, "because our solutions help them achieve their organizational goals through our live event and creative technology capabilities."
The NADA Convention & Expo attracts as many as 23,000 attendees and over 5,500 exhibitors, so the challenge to be noticed is incredibly competitive. Jeffrey Poe, MIG Creative Director who specializes in tradeshows and live events, knew he and the creative and technical teams had to come up with some truly attention grabbing solutions.
"The Moscone Center is huge," said Jeffrey, "we wanted to make DealerSocket a focal point from nearly anywhere in the convention center, so we put some large screens high into the air with enticing messages. Once we got their attention and drew them into the booth, we then involved them with some fun interactive displays that showcased DealerSocket's wide range of products and services."
For over 35 years, MIG has been creatively exploiting the very latest communication technology to create memorable and engaging experiences with some of the biggest brands in the world. The award-winning implementation of technological enhancements to the DealerSocket booth are just another example of MIG's team listening carefully to their client, brainstorming an ideal solution, internally exploring and testing communication technologies, and then flawlessly implementing and maintaining them onsite.
"Best of show for two years in a row," said Multi Image Group co-owner Robert Sclafani, "It just shows that our team takes our client's challenges seriously and we work hard to deliver beyond expectations. We couldn't be more proud."
About Multi Image Group
For more than three decades, Multi Image Group has been at the unique intersection of Creativity & Technology, integrating live and online experiences, digital and social media, and branded immersive environments that engage, inspire and transform attendees. This independent full-service company has a staff of 150 employees (all under one roof), and a collective mission to create successful event experiences for its clients.