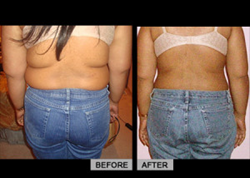 Diet Doc keeps their patients motivated by providing meal and snack plans that taste good combined with diet products that melt fat at an amazing pace.
Los Angeles, CA (PRWEB) February 10, 2015
- While most people plunge head first into their resolution to lose embarrassing and dangerous excess fat, the entire process soon becomes a boring, tasteless and arduous task. One reason why people fail at weight loss is that, what began as a thrilling journey, can very easily become difficult. For this reason, Diet Doc works closely with their patients to get to know their likes and dislikes before developing diet plans that offer a wide variety of food choices to eliminate the typical dieting boredom.

Another reason why people fail at weight loss is that they simply do not have the time throughout their day to schedule and attend doctor or weight loss clinics. Diet Doc has helped people throughout the country, even those in the most remote regions, by partnering with Telemedicine. This advanced medical technology enables patients to complete a health evaluation, personally speak online with a specially trained doctor and schedule weekly checkup calls at a time that is convenient for them, all without leaving the comfort of their home.
Dieters who have struggled with excess weight and have tried every diet plan on the market typically launch into the most popular trending diet plan without first consulting their doctor. A common reason why people fail at weight loss is that many do not realize that there may be underlying, previously unaddressed, conditions that may be causing weight gain or hindering weight loss For this reason, new Diet Doc patients consult with one of the company's highly trained fast weight loss doctors who will review the entire system to first uncover hormonal imbalances, cellular toxicity or other conditions prior to recommending the best weight loss solution.
Almost anyone can shed pounds quickly by reducing caloric intake and eliminating carbohydrates. The problem is that, almost always, weight loss will taper. At Diet Doc, patients are monitored through weekly checkup calls to assess comfort level, attitude and weight loss progress. This level of personal attention enables the doctors to quickly identify weight loss plateaus, modify the diet plan and immediately return the body to fast fat burn mode.
Many dieters will quickly realize that eliminating carbohydrates can be physically and mentally challenging. The body has become accustomed to this quick energy fix and will rebel in the form of between meal hunger, headaches, food cravings and fatigue. At Diet Doc, qualified patients receive prescription diet products, including hormone treatments, diet pills, appetite suppressants and powerful fat burners that, not only force stored fat into the bloodstream to be quickly flushed from the system, but also alleviate the side effects that so often cause dieters to abandon their goals. And, because Diet Doc stands behind their commitment to offer only the safest and most effective products, they continue to manufacture their diet products in fully licensed, FDA approved, U.S. based pharmacies. And, for added convenience, diet products can be reordered via the phone or internet for delivery directly to each patient's home or office for immediate use.
Finally, dieting requires support. Dieters must surround themselves with people who care about their health and will encourage their new healthy decisions. Diet Doc patients can email or call their fast weight loss team 6 days per week for questions, suggestions, or simply for support, guidance and encouragement.
The experts at Diet Doc have combined decades of scientific research with modern medical understanding to create diet plans that have helped thousands lose weight successfully, safely and comfortably. Diet plans are tailored for those who are struggling to lose that final 10-20 pounds to those who must lose 100 pounds or more.
Call today to speak with a professional about the nation's leading all-inclusive, medically supervised weight loss solution.
About the Company:
Diet Doc Weight Loss is the nation's leader in medical, weight loss offering a full line of prescription medication, doctor, nurse and nutritional coaching support. For over a decade, Diet Doc has produced a sophisticated, doctor designed weight loss program that addresses each individual specific health need to promote fast, safe and long term weight loss.
Diet Doc Contact Information:
Providing care across the USA
Headquarters:
San Diego, CA
(888) 934-4451
Info(at)DietDoc(dot)info
http://www.dietdoc.com
Twitter: https://twitter.com/DietDocMedical
Facebook: DietDocMedicalWeightLoss