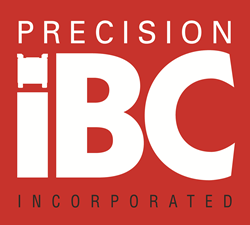 The Proline acquisition allows Precision IBC to expand our ability to provide customers with reusable bulk transportation offerings thereby reducing waste and increasing safety in an economical fashion.
Fairhope, AL (PRWEB) February 12, 2015
Precision IBC, Inc., the market leader of IBC (intermediate bulk containers) leasing solutions, announced today that it has acquired Proline Systems, Inc. located in New Iberia, LA. Proline Systems, Inc. is an industry leader in providing bulk system handling solutions to the oil and gas industry. Proline Systems, Inc. has provided the offshore drilling industry with environmentally friendly, safe bulk material handling methods for over 15 years. They offer unique systems to safely and economically mix and transport dry and liquid drilling fluid products.
The Proline System is designed to eliminate and/or reduce waste, disposal problems, man-hours, and human exposure. Precision IBC, Inc. CEO, Anthony Beard said, "With the merging of these two companies we have created significant value and synergy potential by combining Precision IBC's line of tanks and solutions with Proline's bulk handling systems."
Precision IBC, Inc., is the industry's largest and fastest growing IBC rental, sales, and service company and is the nation's leading supplier of IBC's. The company primarily supplies IBCs to the petroleum, chemical, petrochemical, pharmaceutical and food industries. "The Proline acquisition allows Precision IBC to expand our ability to provide customers with reusable bulk transportation offerings thereby reducing waste and increasing safety in an economical fashion," Beard said. "We are extremely excited and look forward to expanding our capabilities to help our customers with bulk material handling."